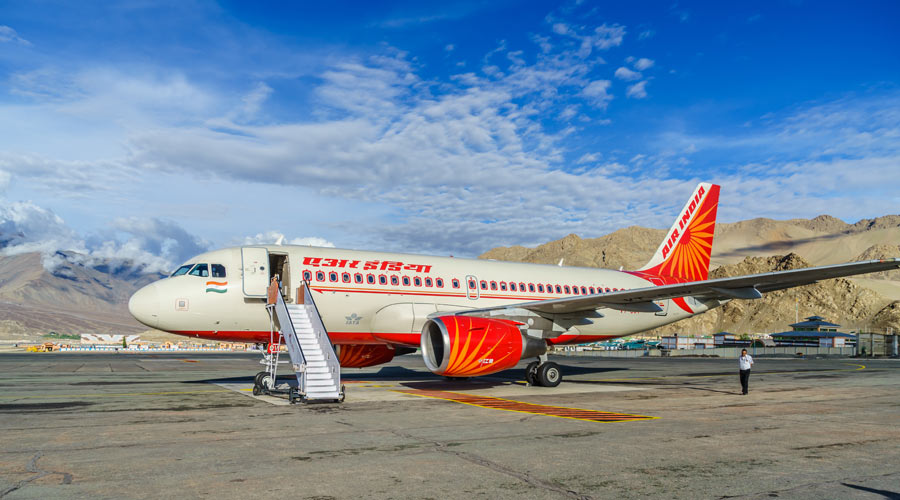 In addition, one of the two daily Air India flights between Mumbai and London Heathrow (AI130/AI131) will now also operate on the new B777 aircraft offering modern generation interiors, as well as introducing First Class cabins.
The B777-200LR aircraft serving San Francisco and New York-JFK comes with 28 Business, 48 Premium Economy and 212 Economy Class seats, whilst the B777-300ER serving Newark-Liberty and London offers 8 First Class, 40 Business and 280 Economy Class seats.
Campbell Wilson, MD & CEO, Air India said, "We are delighted to now offer an elevated experience on all routes from Mumbai to the United States, and to upgrade one of our London services. This is part of the ongoing product transformation underway at Air India, with 7 new B777s inducted over the last year to be followed by 4 more, along with 6 new Airbus A350s, over the coming months. All of these aircraft feature much-improved interiors and pave the way for the full interior upgrade of our entire widebody fleet commencing in the middle of 2024."
Bookings for the flights on the all-new product are available on all channels, including Air India's website: (www.airindia.com), mobile apps, and through travel agents (including online travel agents).
About Air India:
Founded by the legendary JRD Tata, Air India pioneered India's aviation sector. Since its first flight on October 15, 1932, Air India has built an extensive domestic network with non-stop flights to cities around the world, across the USA, Canada, UK, Europe, Far East, South-East Asia, Australia, and the Gulf. After 69 years as a government-owned enterprise, Air India and Air India Express were welcomed back into the Tata group in January 2022.
Air India is navigating through a major five-year transformation roadmap under the aegis of Vihaan.AI, with an ambition to become a world class airline with an Indian heart. The first phase of this transformation, the taxi phase was recently concluded, and focused on fixing the basics. These included bringing back to service many long grounded aircraft, addition of talent across flying and ground functions, rapid upgradation of technology and strengthening of customer care initiatives amongst others.
A member of Star Alliance, the largest global airline consortium of leading international airlines, Air India offers seamless connectivity and facilities to passengers all over the world.
Follow BOTT on LinkedIn, Facebook, Twitter & Instagram
Subscribe BOTT Channels on WhatsApp & Telegram to receive real time updates