Pallavi Sharma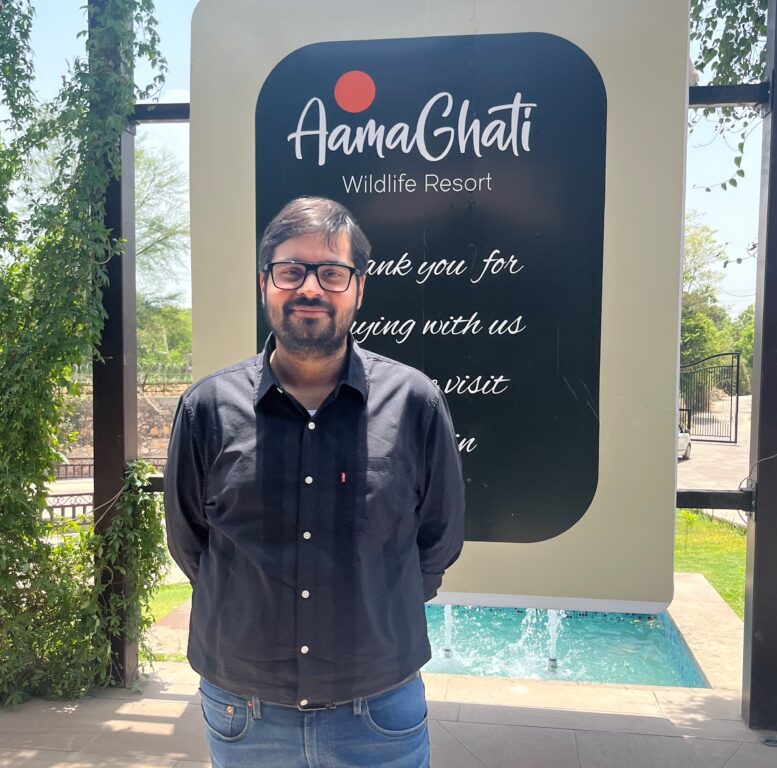 Can you share with us the idea behind taking the FAM to Aamaghati Resort? Was the trip a success?
The main reason for this fam was to make the domestic travel fraternity familiar with the product and Ranthambore. Since Aamaghati is a unique resort in terms of design and service (here I must mention Aamaghati is the first wildlife-themed resort in Ranthambore and the name itself is dedicated to the valley where the queen of Ranthambore Forest & most photographed Tiger Ever "Machli" lived her last years) it is critical for the travel trade to understand our resort & its service elements. There are a lot of initiatives taken with regards to water conservation, ZERO plastic policy, and Less Carbon emission. Our Sri Sri Wellness Centre, which is the first of its kind in Rajasthan and overall service elements help us deliver a great guest experience at Aamaghati Wildlife Resort.
In the post-pandemic scenario, what is the relevance of Domestic Travel still?
Post Pandemic domestic travel was the one which made all hotels survive the most difficult phase of life and opened new dynamics of business. I feel domestic travel and short breaks are here to stay for a longer period and I guess even our government is trying to promote the same, which eventually helps the economy so much.
How has the year 2023 been so far for your company in terms of business?
2023 has been a great learning year, where business dynamics have changed so much and so fast. I think today's most challenging aspect is meeting the evergrowing and changing demand of the guests. Since ours is a new resort so difficult to say numbers and but yes, we are growing every hour and every day.
Can you share with us some highlights of the Aamaghati Wildlife Resort?
Aamaghati Wildlife Resort is a guest satisfaction-oriented and wildlife themed resort, where you will hardly hear "NO" to any request of guests. Our entire team does their best for guests' satisfaction and happiness & I guess that's what is making us grow every day.
How important is the wedding / MICE market for you?
Wedding and MICE both these segments are huge today and I guess no resort or hotel can make the mistake of ignoring this segment. However, because of the quality of the resort, we look forward to do high-end intimate weddings and high-end conferences. In fact, we already have a few confirmed with us and will look forward to having more. Aamaghati Wildlife Resort will be the number one choice of guests visiting Ranthambore in times to come and that's what we are aiming to achieve in times to come.
Follow BOTT on LinkedIn, Facebook, Twitter & Instagram
Subscribe BOTT Channels on WhatsApp & Telegram to receive real time updates