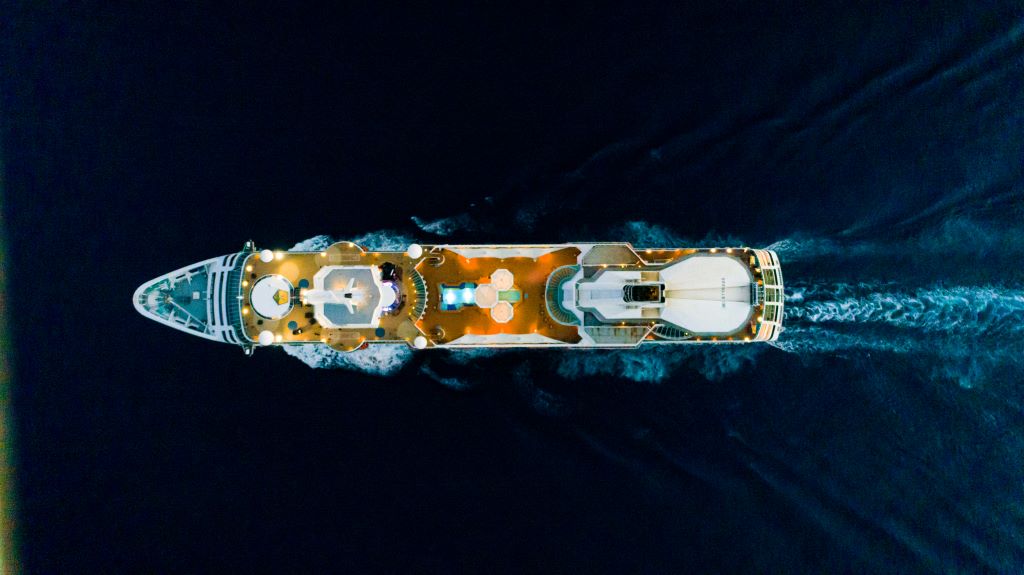 Cordelia Cruises embarked on this journey with a vision to not only introduce the subcontinent but also redefine premium cruising, focusing on delivering an unmistakably Indian experience that resonates with the global cruising landscape. Over the past two years, Cordelia has continued to set new benchmarks in the industry, offering guests an opportunity to explore the continent's enchanting destinations and enjoy the warmth and hospitality that India has to offer. Since its inception, Cordelia Cruises has proudly brought a unique blend of Indian hospitality and top-tier amenities to over 4,00,000 passengers, solidifying its position as a frontrunner in the Indian cruise industry.
The core endeavour at Cordelia has always been to serve guests with an all-encompassing itinerary that showcases the best each region has to offer and more importantly, that ensures that every age group has a memorable time whilst on board. For their Sri Lanka sailing as well, Cordelia Cruises explored the unexplored ports of Sri Lanka: Trincomalee, Hambantota, and Jaffna.
The preconceived notion that a cruise brought back in the day was that of an expensive and purely Western experience, Cordelia Cruises single-handedly mapped that journey and remarkably established a cruising landscape in India for Indians by Indians. They ensured that guests enjoyed a feeling of belonging. This purposeful and visionary approach has opened up new horizons for Indian travellers, making cruising now an integral part of their holiday options.
As they usher in their third year, Cordelia Cruises has ambitious plans to expand their fleet and enrich their offering. The vision ahead includes catering to a broader international audience, thus promoting the unique Indian cruising experience globally.
"On this remarkable second anniversary, we stand proudly as pioneers in introducing the magic of cruise tourism to India. Cordelia Cruises is a dream realized. We have blended the rich tapestry of our Indian heritage with world-class amenities to craft unforgettable experiences at sea. With gratitude to the 4 lakh passengers who've entrusted us with their journey, we continue to redefine travel in our great nation. Let's sail ahead, introducing the world to the warmth of Indian hospitality, and making cruising not just a vacation but a lifestyle for all Indians.", Jurgen Bailom, President and CEO of Waterways Leisure Tourism Pvt Ltd, Cordelia Cruises.
About Cordelia Cruises
Cordelia Cruises by Waterways Leisure Tourism Pvt ltd is India's only premium cruise line. True to its name, Cordelia Cruises aspires to promote and drive the cruise culture in India through experiences that are for families, stylish, luxurious, and most importantly, inherently Indian. It's a cruise for Indians catering to the way Indians love to holiday.
About Waterways Tourism Private Limited
Waterways Leisure Tourism Private Limited (WLTPL) is the pioneer in delivering luxury cruise holidays for Indians in India. A multi-destination cruise liner, WLTPL will bring the international cruising experience to India through excellence in service and niche itineraries. India's best entertainment shows, exquisite cuisines, a world-class casino, and unmatched hospitality have been curated for Indian and international travellers. WLTPL is operating Cordelia Cruises in India.
Follow BOTT on LinkedIn, Facebook, Twitter & Instagram
Subscribe BOTT Channels on WhatsApp & Telegram to receive real time updates