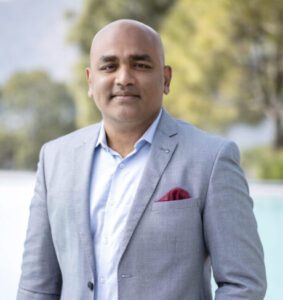 Can you please share with us details of the origin of Niraamaya Retreats? Where all are the retreats located in India? 
The story begins in 1982 when Klaus Schleusener came to hear of a stunning promontory flanked by two isolated beaches with sensational views through an Indian contact, while he was teaching German at Madras University. He roped in Karl Damschen, an architect from Switzerland for the project, which sprawls over an area of 30 acres. Together, they transformed a barren hill into an insignia of ancient Keralite architecture with a single octagonal stone which Schleusener called his 'winter abode'. But the universe had better plan for it and on April 15, 1986, it was converted into a B&B called Surya Samudra with just one room, christened as the 'Octagon House'. Schleusener later bought several old tharawads (traditional Kerala Houses) from different parts of Kerala that were being demolished by families because of their high maintenance. Today, these carefully restored tharawads dot Surya Samudra's sprawling 30-acre property amidst a coconut grove, clearly recognizing their timeless value and celebrating the heritage of the region.
In 2007, Surya Samudra changed hands when the hospitality arm of Jupiter Capital Venture bought over Surya Samudra. In April 2008 the property underwent extensive renovation and was re-opened in its ultra-luxurious avatar. Contemporary comforts and luxury elements were seamlessly married to traditional architecture and charm. In 2012, Surya Samudra was rebranded as Niraamaya Retreats Surya Samudra.  In 2014, Niraamaya Retreats Surya Samudra was inducted into the prestigious Relais & Châteaux – a global fellowship of individually owned and operated luxury hotels and restaurants.
Presently the retreats and private residences portfolio of the brand is located in key leisure destinations like Kovalam, Thekkady, Kumarakom, Athirappilly, Kohima, Goa and Chikmagalur. This unique portfolio of Niraamaya offers a range of distinct destination experiences that vary from pristine beaches and breathtaking mountains amidst verdant forests to soothing backwaters and sprawling plantations.
What makes Niraamaya Retreats stand apart from the rest in the wellness category? What is your USP?
The Sanskrit invocation "Sarve Bhavantu Sukhina, Sarve Santu Niraamaya" captures our vision of providing total wellness, holistic healthcare and complete relaxation through principles of ancient Ayurveda, in a luxurious environment reflecting the rich heritage elements of traditional architecture. Our strength lies in our ability to combine time tested traditional methods, with innovative techniques and new products to provide, for our discerning clients, services that are specifically targeted to address their needs.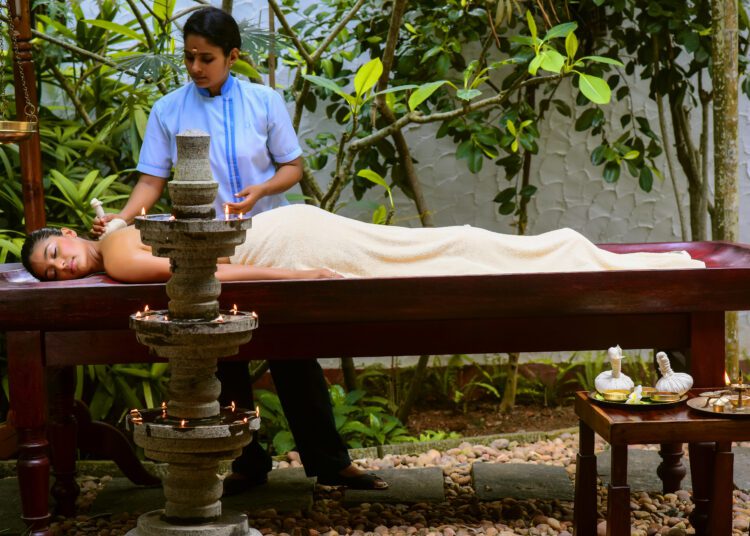 We don't merely offer luxurious accommodation; we create memorable experiences. It's all about Gastronomical Journeys, Rejuvenation Breaks, Bespoke Experiences and providing guests a sanctuary where they can nourish their soul with peace, joy and bliss.
The Niraamaya Spa experiences are both exclusive and unforgettable. At the Niraamaya Spa, luxury is married to an environment which encompasses indigenous architecture, traditional hospitality values and services. We offer timeless therapeutic Ayurveda traditions without compromising on embracing innovation.
Do you feel, post Covid, people have become more conscious about their health and immunity? Have you seen any change in the people's demand and your preferences post Covid?
Yes, definitely post Covid, people have become more conscious of their health. With pandemic the life we know came to a standstill and it has raised awareness of the importance of "wellness" in people's lives.
The year 2022 is seeing an unprecedented rise in the number of travellers looking for a wellness break. The habits of travellers have changed, more and more people are favouring a wellness staycation, there are new demands for immunity boosting retreats, socially distanced wellness trips. Personal health and fitness are now a top priority for travellers.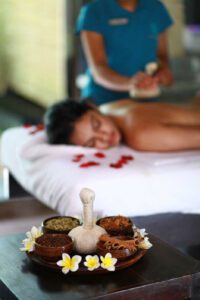 How important is the role of the food/ cuisine in your wellness retreats?
At Niraamaya, we endeavour to recreate Kerala's regional gastronomic experiences using the freshest of ingredients and fragrant aromatic spices true to the area. The kitchens of Niraamaya Retreats boast of acres of organic gardens where fresh local produce is carefully sourced and selected by our Chefs and is combined with subtle herbs and spices to seduce the palate. Our restaurants Cafe Samsara and Essence offer gourmet cuisine, showcasing local traditional fare and international favourites.
As wellness resonates across the brand's vision, the recently relaunched menu also consists of healthy options based on Ayurveda and body composition. The doctors at our wellness retreats have collaborated with the chefs to create this menu. While being high on the taste quotient it combines age-old techniques of cooking to design piquant food that is high in nutrition.
What are your expansions plans? Where do you see yourselves 5 years from now?
We are aggressively looking to expand our portfolio not just domestically but internationally as well. Our recent offering is a Private Residence in Seychelles and exploring opportunities in Maharashtra, Kerala, Goa, Rajasthan, Tamil Nadu, Singapore and Sri Lanka.
Being an inspirational brand for over a decade, we are on the constant lookout for similar properties to build alliances and acquisitions. In the next 5 years we see a portfolio of 15 retreats and 10 private residences across the globe.
Follow BOTT on LinkedIn, Facebook, Twitter & Instagram
Subscribe BOTT Channels on WhatsApp & Telegram to receive real time updates