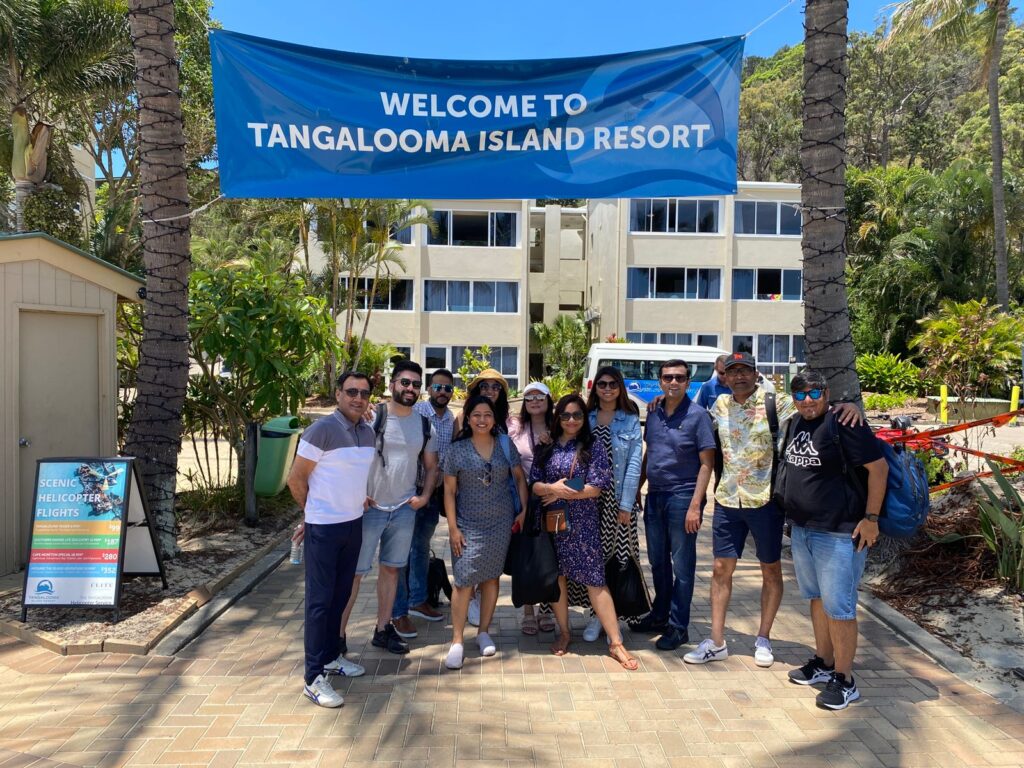 The Premier Aussie Specialist Program seeks to recognize the invaluable advocacy that travel advisors, who have been selling Australian holidays for many years, deliver for the destination. Membership in the Premier Aussie Specialist category is an acknowledgement of the destination expertise, insider knowledge and strong ties with the Australian travel industry of Aussie Specialist agents with an established record of selling Australia.
Timed around the ICC T20 Men's World Cup, the Premier agents had the opportunity to explore the Southern Highlands Region in New South Wales; were apprised on all latest tourism developments in Brisbane and the Gold Coast; went road tripping from Melbourne to the Grampians region in Victoria all the way to Adelaide; explored the magical Kangaroo Island; got to experience the Broadway show of Harry Potter and the Cursed Child, and what's more – they also had an opportunity of a lifetime to watch the ICC Men's T20 World Cup semi-finals and finals at the iconic Sydney Cricket Ground (SCG) and Melbourne Cricket Ground (MCG) respectively.
Nishant Kashikar, Country Manager (India & Gulf), Tourism Australia says, "India continues to be an important market for Australia and is well poised to be the first inbound market to recover to 2019 levels. Our Premier Aussie Specialists are at the forefront of selling Australian tourism experiences, and initiatives like these will keep them abreast with the latest developments and wealth of new experiences that Australia has to offer. During the pandemic, Australia inaugurated over 100 new hotels and over 70 new tourism experiences, thereby offering an opportunity to channel India's pent-up demand for travel into actual visitation."
Premier Aussie Specialists who participated in the family included representatives from Thomas Cook India Ltd, SOTC Travel Limited, All Four Seasons Travel, Pristine Vacations, Odyssey Tours and Travels, Amazing Vacations, Beyond Experience, Ahura Travels, Kesari Tours, Baywatch Travels, Carnations Holidays, Hyperlink Solutions, Nagsri Creating Special Moments, Peekay Holidays, Travel Arena, Travellers Paradise, Flightshop Holidays, Sunday Holidays and Pick Your Trail.
Follow BOTT on LinkedIn, Facebook, Twitter & Instagram
Subscribe BOTT Channels on WhatsApp & Telegram to receive real time updates