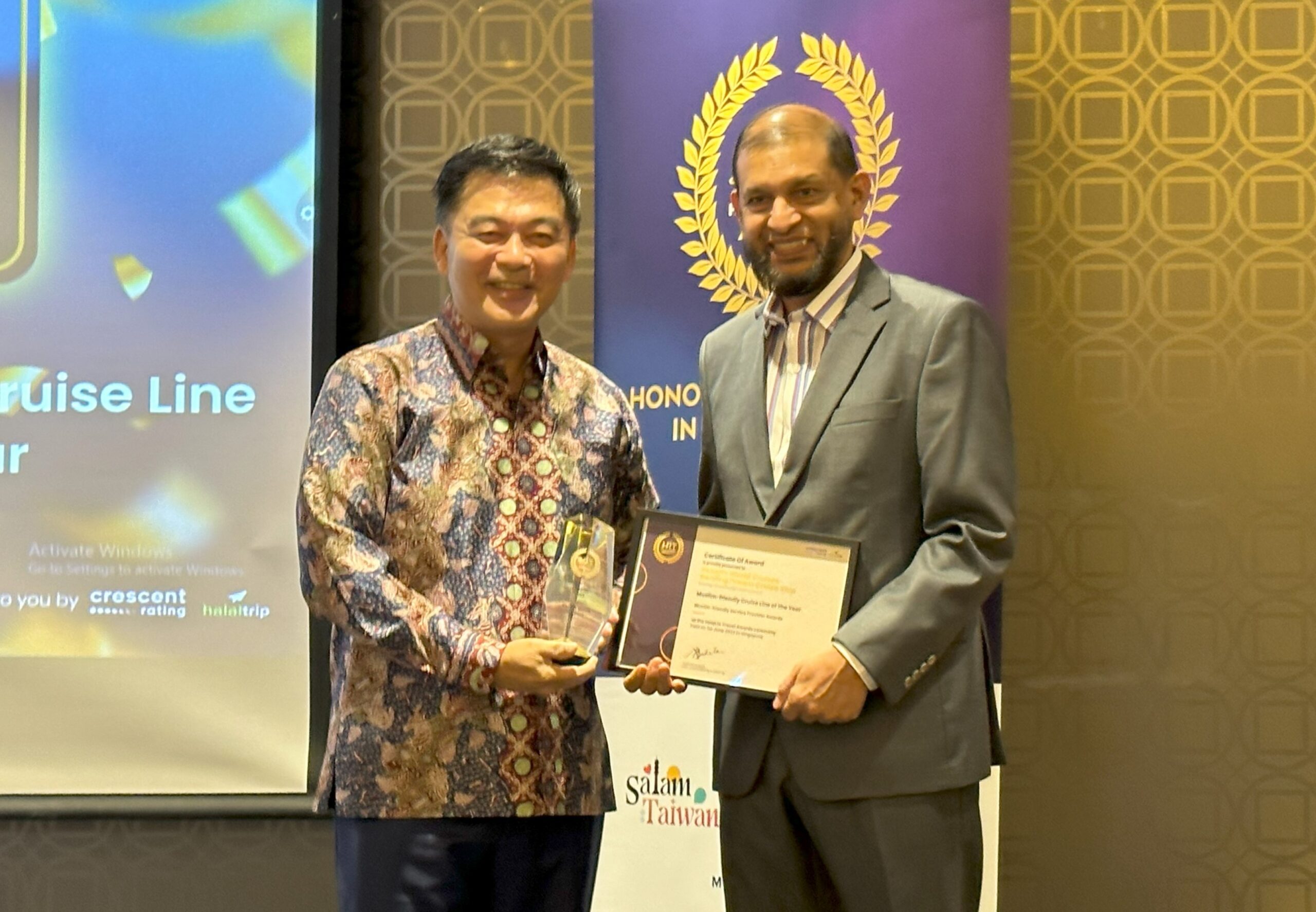 "Resorts World Cruises is delighted to receive the 'Muslim-friendly Cruise Line of the Year' award that recognizes our efforts and commitments in pioneering new offerings that make a difference in the cruise sector," said Michael Goh, president of Resorts World Cruises.
"The feedback and demand among the Muslim community have been very encouraging as the Halal-friendly offerings encompass beyond the Halal-certified cuisine, which also include access to prayer rooms, special Sahur and Iftar menus in Ramadhan, 24-hour medical center and Spa services based on gender requirements and more," he added.
"At Resorts World Cruises, we are optimistic about the continued growth among the Muslim target segment and we will continue to strive to enhance our Halal offerings to cater to this growing and highly potential segment in the region," added Goh.
With the dual homeports, guests may choose to embark on the Genting Dream from Singapore and enjoy a series of itineraries, which include the 2 Night Kuala Lumpur and 2 Night High Seas Weekend Getaway Cruise, as well as the 3 Night Phuket Cruise or the 3 Night Kuala Lumpur and Penang Cruise. Guests can embark on the Genting Dream from either Singapore or Port Klang and choose between two-and three-night getaways. Starting from July 13, guests can opt for the new itineraries departing from Port Klang including the four-night Singapore Discovery Cruise and the three-night Phuket – Singapore Cruise.
While cruising to these exciting destinations, guests can cruise with peace of mind and enjoy the convenience of the Halal-friendly offerings on board the Genting Dream. One of the highlights include the dedicated certified Halal section at The Lido restaurant, which is one of ship's most popular dining venue serving authentic Asian and International cuisine, offering a wide spread of buffet using fresh & Halal certified ingredients
Follow BOTT on LinkedIn, Facebook, Twitter & Instagram
Subscribe BOTT Channels on WhatsApp & Telegram to receive real time updates