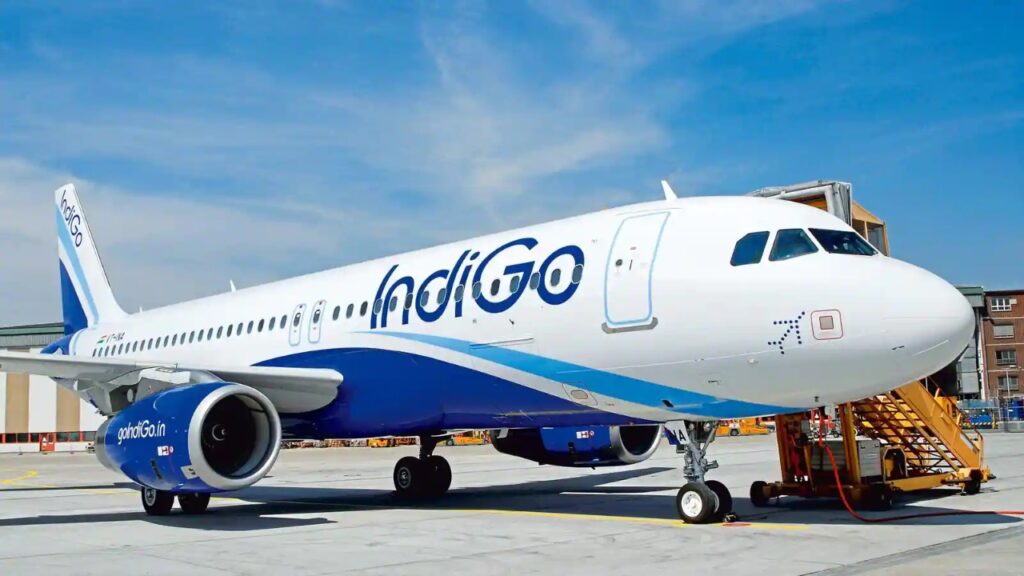 The airline has also announced seasonal additional flights between Chennai – Dammam and Kochi – Dammam in view of the high demand for travel to Middle East from India during the summer season. IndiGo will be the first Indian carrier to operate direct flights between Bengaluru-Dubai, Kochi-Bahrain; and the only airline to provide daily direct connectivity between Kochi-Dammam, Lucknow-Dammam, Chennai-Dammam and Ahmedabad-Jeddah cutting down travel time.
Currently, IndiGo provides connections to 11 destinations in the Middle East including Abu Dhabi, Bahrain, Dammam, Doha, Dubai, Jeddah, Kuwait, Ras Al Khaimah, Riyadh, Sharjah, and Muscat. The addition of these new flights will add capacity and enhance accessibility for travellers to and from the Middle East during the summer holidays.
Mr. Vinay Malhotra, Head of Global Sales, IndiGo said, "At IndiGo, we are excited to meet the growing demand for travel between India & the Middle East, especially during summers. These new direct connections will not only offer hassle-free and affordable options for travel between the cities, but also considerably reduce the travel time. The Middle East, with its rich culture, delectable cuisine, and abundant oil reserves, is now more accessible than ever before to corporates, traders, tourists as well as those visiting friends & family. We remain committed to providing our customers with courteous, on-time, and affordable travel experiences, and will continue to explore new flight options."
Bahrain, an island country in the Middle East, is known for its date palm groves and pearl fisheries. Direct connectivity from India to Bahrain will enhance the tourist footprint in destinations such as the Royal Camel Farm, the island of Pearls, and the Twin Towers of Bahrain Trade Centre.
Dammam, a city in Saudi Arabia, is a major administrative center for the Saudi oil industry. Jeddah, located on the coast of the Red Sea, is a gateway to the holy cities of Mecca and Medina and is known for its bustling commercial activity and rich cultural heritage. Connectivity between India and Saudi Arabia will help not only tourists, but also traders, students, and diplomats who frequently travel between the two countries.
Dubai, also known as the "Venice of the Gulf," is the main commercial centre of the United Arab Emirates. The city is also known for its high-end shopping, cutting-edge architecture, and nightlife. Connectivity between Dubai and Bangaluru will not only boost tourism in the cities but also open newer trade opportunities and promote economic growth as Dubai is a crucial commercial hub.
Overall, the introduction of new direct flights between several Indian cities and the Middle East will offer travellers more convenient travel options, enhance connectivity and accessibility, and promote tourism in these regions. IndiGo is committed to providing courteous, hassle-free, on-time, and affordable travel experiences and will continue to explore more flight options for its customers in the future.
Flight Schedule:
| | | | | | | |
| --- | --- | --- | --- | --- | --- | --- |
| Flight No. | Origin | Destination | Frequency | Effective | Departure | Arrival |
| 6E 1485 | Bengaluru | Dubai | Daily | June 01, 2023 | 8:15 | 10:25 |
| 6E 1486 | Dubai | Bengaluru | Daily | June 01, 2023 | 22:20 | 4:10 |
| 6E 1211 | Kochi | Bahrain | Daily | Jun 13, 2023 | 20:35 | 22:45 |
| 6E 1212 | Bahrain | Kochi | Daily | Jun 13, 2023 | 23:45 | 06:55 |
| 6E 97 | Lucknow | Dammam | Daily | Jun 13, 2023 | 20:30 | 22:50 |
| 6E 98 | Dammam | Lucknow | Daily | Jun 13, 2023 | 23:50 | 06:25 |
| 6E 1501 | Kochi | Dammam | Daily | Jun 13, 2023 | 09:05 | 11:10 |
| 6E 1502 | Dammam | Kochi | Daily | Jun 13, 2023 | 12:10 | 19:35 |
| 6E 77 | Chennai | Dammam | Daily | Jun 13, 2023 | 08:20 | 10:45 |
| 6E 78 | Dammam | Chennai | Daily | Jun 13, 2023 | 11:55 | 19:20 |
| 6E 91 | Ahmedabad | Jeddah | Daily | Aug 11, 2023 | 19:20 | 21:55 |
| 6E 92 | Jeddah | Ahmedabad | Daily | Aug 11, 2023 | 22:55 | 06:35 |
Follow BOTT on LinkedIn, Facebook, Twitter & Instagram
Subscribe BOTT Channels on WhatsApp & Telegram to receive real time updates