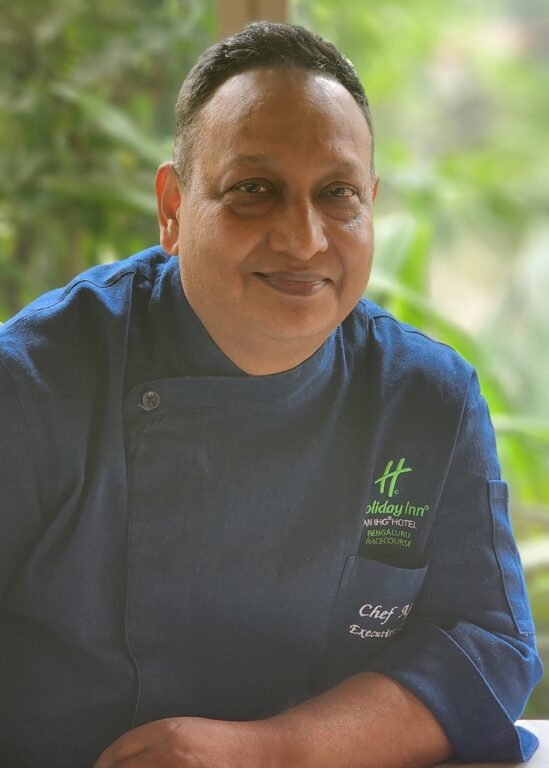 His strong foundation and seasoned experience in culinary operations as well as avant-garde gastronomy makes him the perfect fit to spearhead the diverse Food & Beverage offerings at Holiday Inn Bengaluru.
Chef Ajit Tiwari has commented, "I am extremely excited and thrilled about my role in this budding F&B-driven hotel. I'm looking forward to curating more nouvelle and customer-led experiences for this brand."
He has immense credibility and promises to shoulder responsibilities in order to carry out all the daily operations of the restaurant and hotel kitchen.
Bringing on the table years of experience, he is all set to ensure promptness, freshness and an exclusive variety of dishes keeping in mind hygiene policies and examining the equipment's for cleanliness and so on.
On this occasion, the General Manager of the hotel, Jaidev Dutta has quoted, "his incessant curiosity, willingness to experiment and extensive knowledge of global culinary trends will help create an unparalleled dining experience at our all F&B outlets in the hotel".
Follow BOTT on LinkedIn, Facebook, Twitter & Instagram
Subscribe BOTT Channels on WhatsApp & Telegram to receive real time updates