BOTT DESK
The ripple effect of the summit is evident. There's a palpable surge in both domestic and international tourism. The increased footfall and the resultant spending have given a much-needed boost to the travel, hospitality, and related sectors.
Moreover, with India's elevated profile as a tourist destination post the summit, Indian travel companies have a golden opportunity. They can now tap into the global market more effectively, offering unique and diverse travel packages that showcase the best of India.
The G20 summit's impact goes beyond just immediate gains. The event has set the stage for a cascading effect, positioning India not just as a cultural or heritage destination but also as a preferred spot for leisure and MICE (Meetings, Incentives, Conferences, and Exhibitions) tourism.
BOTT spoke to leaders of travel, tourism, hospitality and MICE sectors to know their views –
"PM Narendra Modi directed us to showcase India to the world as part of G20 presidency. I recall him saying that, each part of India has its own uniqueness, heritage, beauty and culture and that our G20 meetings should not be confined to the national capital alone. We are happy we could showcase the rich cultural heritage and immense tourism potential of our country."
– G Kishan Reddy, Union Minister of Tourism, Government of India
————————————————————————————————————-

"The G20 Tourism and SDGs Dashboard is a concrete outcome of the G20 Tourism Working Group and a reference tool for all. It offers a wealth of knowledge and showcases best practices, all aimed at steering the tourism industry towards greater sustainability, resilience, inclusivity and reflects the collective commitment of the global community under India's G20 Presidency."

– Rakesh Kumar Verma, Additional Secretary, Ministry of Tourism, Government of India
————————————————————————————————————-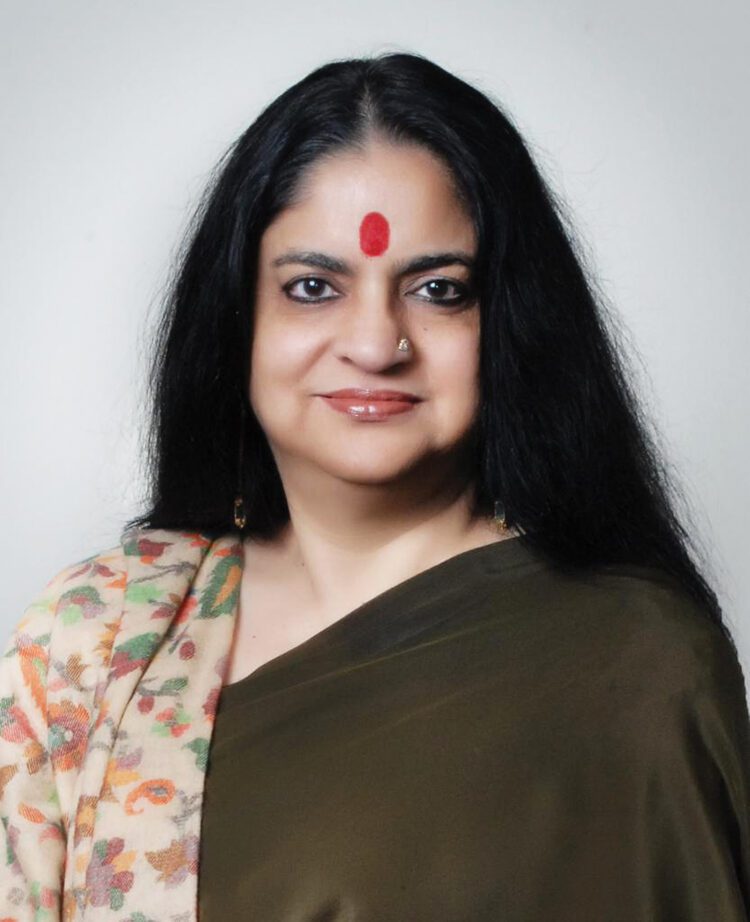 "G20 discussions and resolutions have paved the way for significant economic reforms, ensuring a more robust and resilient economy, which in turn boosts the travel sector. The spotlight on India has led to an influx of foreign investments, especially in the tourism sector, rejuvenating the industry and ensuring its growth. One of the most significant outcomes has been the introduction of e-visas. The launch of SDG Dashboard serves as a comprehensive online public platform, amalgamating the collective knowledge of the G20 Tourism Working Group."

– Jyoti Mayal, President, TAAI
————————————————————————————————————-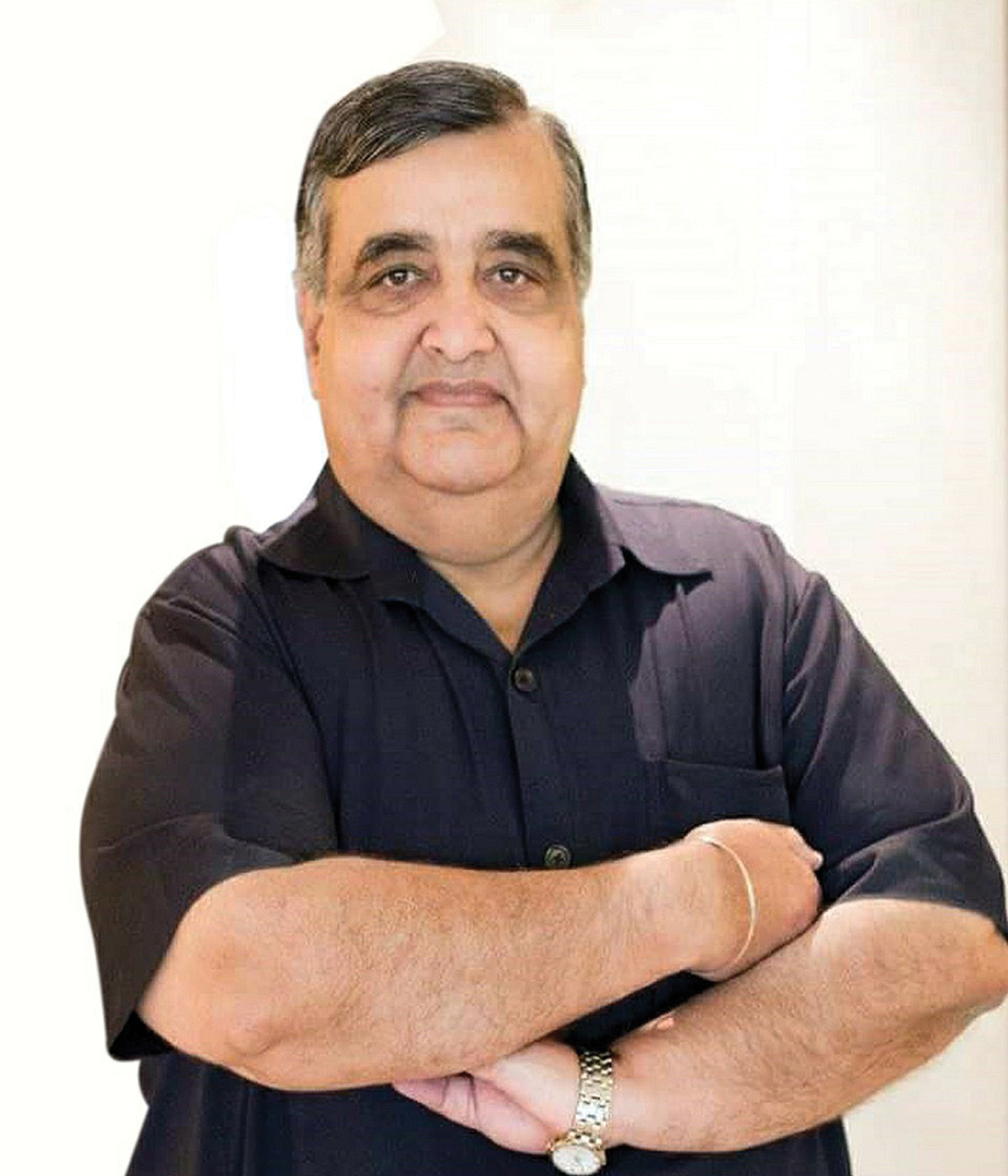 "G20 represents over 70% of Tourism worldwide. Their Leadership in the transformation of the sector is decisive. The G20 Tourism and the SDG dashboard will offer valuable insights and actionable knowledge. There are several ways in which the sector in India could benefit from hosting the G-20 Summit in 2023: Increased Tourism, Improved Infrastructure, Business Opportunities, Promotion of Indian Culture and Cuisine, Global Partnerships, Increased Business Events, Government Initiatives, Raising India's Tourism Profile & Sustainable Tourism Practices."

– Rajiv Mehra, President, IATO
————————————————————————————————————-
"India's Presidency of the G20 has been a spectacular success, focussing the attention of the world on the values, culture and achievements of our glorious civilisation. The numerous international meetings held across the country, including the TWG meetings have been extensively attended by delegates from across the world, bringing into prominence the myriad destinations and the opportunities for developing tourism in hitherto lesser-known regions.There is no looking back now as India assumes its rightful place as a true global leader and the Indian tourism industry takes a quantum leap into the future."
– Ajay Prakash, President, TAFI
————————————————————————————————————-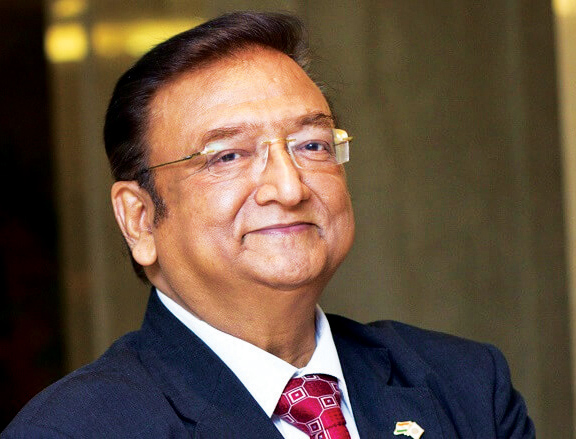 "India has become the centre of attention for the whole world not only because of G 20 but also because it is one of the fastest growing economies in the world, The Digital Revolution and the moon landing has really enhanced the image of India. The whole world is fascinated about our Incredible country. We need to do the fallowing to cash in on this demand. Increase flights into India by more than 50 per cent followed by aggressive Digital and Social Media Marketing in all the G 20 Countries. We must also appoint marketing agents in all G-20 countries."
– Subhash Goyal, Chairman, Stic Group
————————————————————————————————————-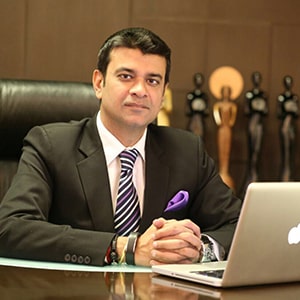 "India's role in the G20 is a testament to our nation's potential on the global stage. As we showcase our vibrant culture and heritage, the world will turn its eyes to us with renewed interest. I am optimistic that this spotlight will invigorate our inbound market, drawing travellers from across the globe to experience the wonders of India."

– Ankush Nijhawan, Co-Founder, tbo.com
————————————————————————————————————-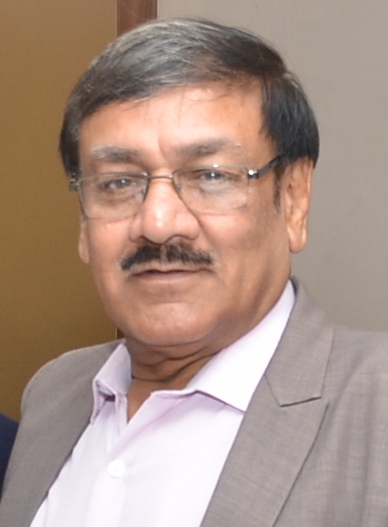 "The G20 Summit in Delhi marks a golden era for Indian tourism. As leaders gather, the world's eyes turn to our nation, unveiling its rich tapestry of culture and heritage. This global spotlight will not only enhance our international image but also pave the way for a tourism boom, solidifying India's position as a must-visit destination. The G20 Tourism and SDG Dashboard dashboard offers insights into sustainable tourism practices and also provides a platform for knowledge exchange, collaboration, and growth."

– P.P. Khanna, President, ADTOI
————————————————————————————————————-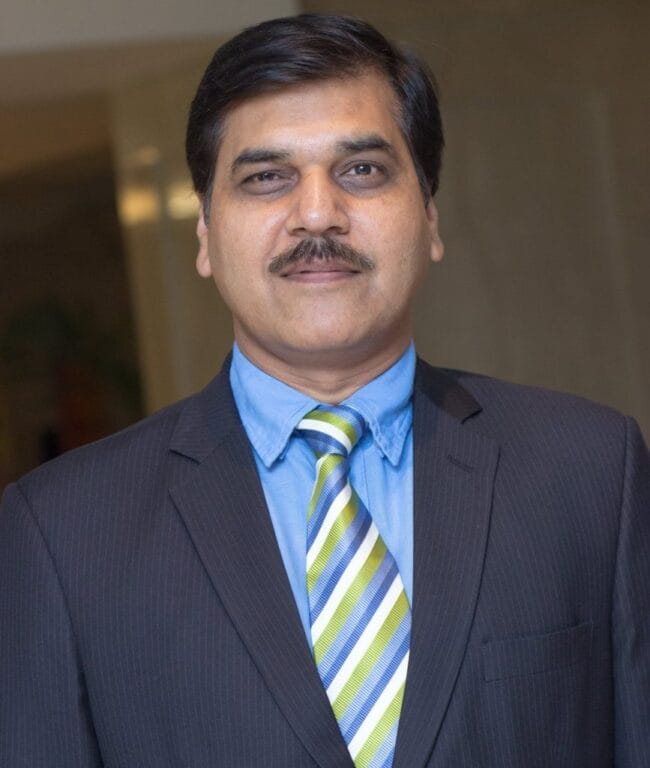 "Hosting the G20 Summit and events related to it all year round has given India increased visibility on the global stage. This has led to a recognition of India as a major player in the global economy, which in turn has attracted more international events and conferences to the country.In preparation for major G20 events, there has been a push for infrastructure development in the country. This includes the development of world-class convention centres, hotels, and transportation facilities, which are essential for the MICE industry."
– Amaresh Tiwari, Vice Chairman, ICPB
————————————————————————————————————-
"The G20 Summit in Delhi has ushered in a new chapter for India's global outreach. As the world's leaders convene here, it's a testament to our nation's growing influence and potential. This gathering not only strengthens our diplomatic ties but also amplifies India's allure as a top travel destination. The future of outbound tourism looks brighter than ever."
– Riaz Munshi, President, OTOAI
————————————————————————————————————-
"The G20 sessions over the past year have taken place across diverse destinations throughout India, showcasing the vast and varied landscapes, cultures, and experiences our nation offers. This extensive exposure has brilliantly highlighted the true tourism potential of India, painting it in an incredibly favorable light. The positive impact and ripple effect of these sessions will undoubtedly resonate, influencing travel trends and decisions in the forthcoming months and years."
– Vasudha Sondhi, Managing Director, Outbound Marketing
————————————————————————————————————-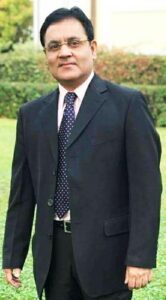 "G20 Summit will be a game changer and has brought a spotlight on India. The series of meetings and yearlong activities have given a big boost to the industry and its allied sectors.The industry has demonstrated to the world its expertise to manage an event of such magnitude by hosting the delegates of G20. India is now on the forefront and already gaining much popularity for its Wedding, Medical and MICE Tourism. This event will catapult India into one of the major tourism nations in the world. The Tourism Industry (Travel & Hotels) will definitely get a big boost due to the G20 summit. Bharat Mandapam in New Delhi being the venue is an architectural marvel and is the latest jewel in modern Indian design and infrastructure and a gift to MICE /Exhibition tourism in India.It is a great opportunity to showcase our Culture, Food and warm Hospitality."
-Rajat Sawhney, Senior Vice President, ADTOI & CEO Rave Tours & Travels
————————————————————————————————————-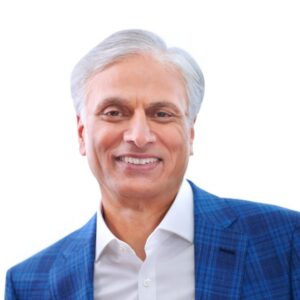 "The G20 Summit 2023 has provided a major boost to India. It has enhanced the image of our country on a global platform and has overall been a positive development for the country. The smaller events that kept taking place all through the year in various parts of India showcased our country well. However, if we need to keep the tide up in future and make the most of events such as these for our tourism sector, the Government needs to come out with better policies that will help in the growth of Tourism."
–Ajay Bakaya, Managing Director, Sarovar Hotels and Resorts
————————————————————————————————————-
"G20 is an opportunity to assert India's soft power, not only among G20 nations but the entire globe. World has realised the power that India is. The most powerful nations unanimously have realised and declared that India is the next economic and social power that India is. Being from the tourism industry, I see G20 opening up a new chapter of Indian tourism. The world would want to see India more than it ever did and so would the lingering negative perception of India change, making it a preferred destination among travellers."
– Prateek Hira, President & CEO – Tornos& Indian Frontiers
————————————————————————————————————-
"The G20, comprising 20 countries and the EU, represents 80% of the gross world product and 75% of international trade. The G20 summit in India is being conducted on a grand scale, directly overseen by the PMO. Tourism played a pivotal role throughout the G20 year, with various tourism group meetings held across the nation, effectively showcasing the diverse and premier tourism offerings of India. Such exposure to Indian tourism and hospitality is expected to yield positive outcomes, attracting a significantly higher number of quality foreign tourists in the near future. It's crucial not to lose focus on this momentum. The government must intensify their efforts with timely and aggressive marketing in international markets to achieve the desired results."
– Rajnish Kaistha, Sr. Vice President, IATO
————————————————————————————————————-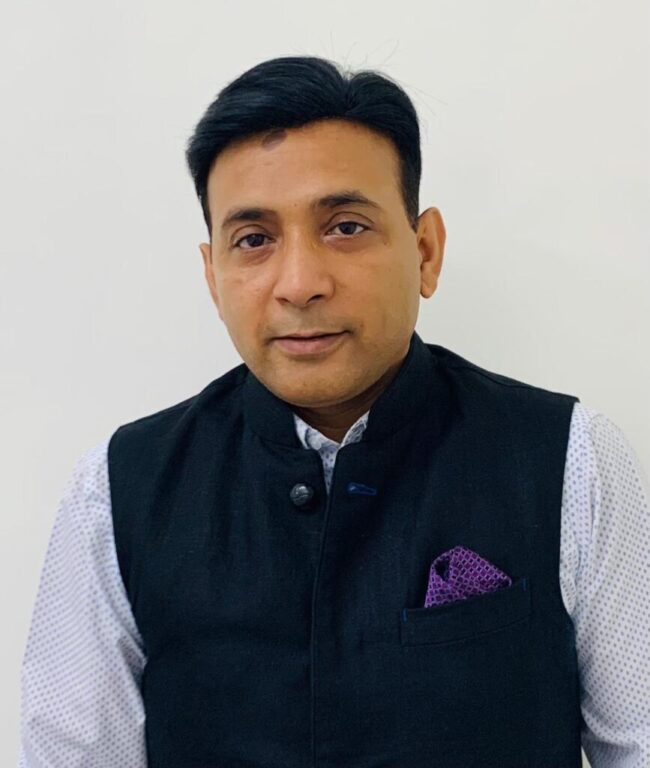 "G20 summit in New Delhi will indeed play a milestone in India's promotion to the world. The visibility what India is getting right now in all international media is awesome and I think after the summit world will see a different India.There are lots of cleaning drives and some new structures for beautification of New Delhi and I hope this will remain intact in future. Delhi is a gateway to India and will get good impression of new India. I'm sure this will benefit all of us in tourism and hospitality sector."
– Ravi Gosain, Vice President, IATO
————————————————————————————————————-
"The G-20 Summit 2023 spotlight in India will likely bolster its Travel, Tourism, and Hospitality Sector. The potential for increased foreign direct investment, networking, and partnerships with global stakeholders is significant. This can lead to collaborations with global travel agencies, hotel chains, and airlines, enhancing the range of services. The policymakers and delegates attending these meetings could become valuable long-term advocates for Indian tourism. Additionally, policy discussions during the summit may lead to traveller-friendly policies and sustainability initiatives, further benefiting the sector.
The G20 Summit will likely generate a surge in business and leisure travellers. This influx of visitors can have a direct positive impact on hotels, restaurants, tour operators, and various other segments of the hospitality industry. Given the industry's historical path, it's fitting to state that, post-Covid-19, the G20 Presidency represents the most significant uplift for the travel and tourism sector. The timing of the Presidency couldn't be more opportune, aligning with the sector's eagerness to embrace innovations for its prosperity. Thanks to this, India's inbound tourism has been presented with an opportunity for expansion and advancement."
– Sanjay Kumar, CEO & President at ITQ
————————————————————————————————————-
"We hope to see more such delegations and international MICE moving towards India. Any international MICE and delegation look for infrastructure and with the way we have been able to seamlessly hold G20 meetings across various states in India,this will surely add boost to the large format expo and convention in India."
– Ashwni Kumar Goela, General Manager, Radisson Blu Plaza Delhi Airport
————————————————————————————————————-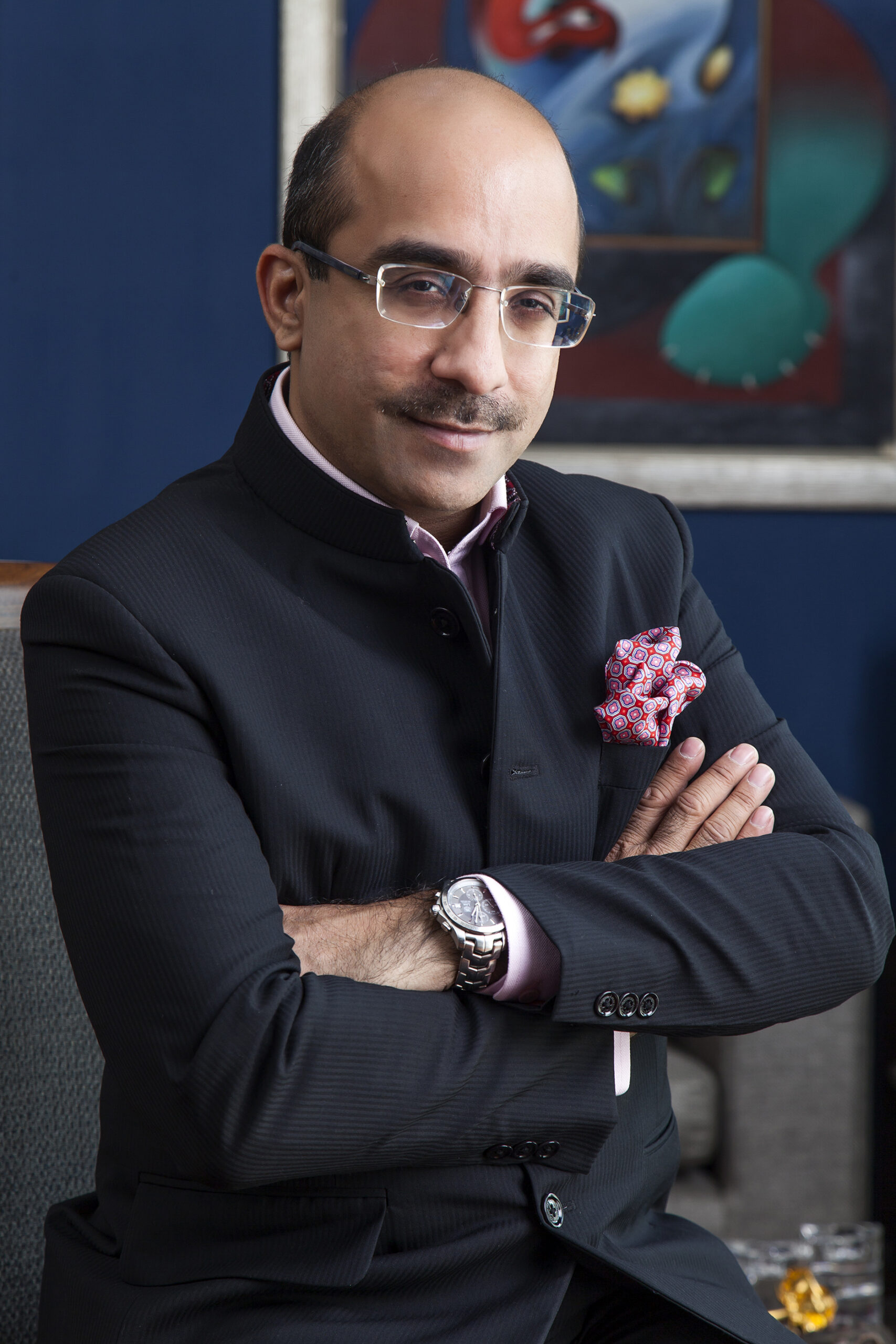 "The G20 has brought the spotlight on India. Especially given our recent space successes. But it's not going to benefit tourism at all for the very simple reason that the G20 is not news in overseas consumer media. We had many amazing opportunities to take advantage of. We should have had an industry wide plan to get some benefits. We didn't. So who's going to be grown up and take responsibility for that?"
– Rajeev Kohli, CIS, CITP, DMCP, Joint Managing Director, Creative Travel
————————————————————————————————————-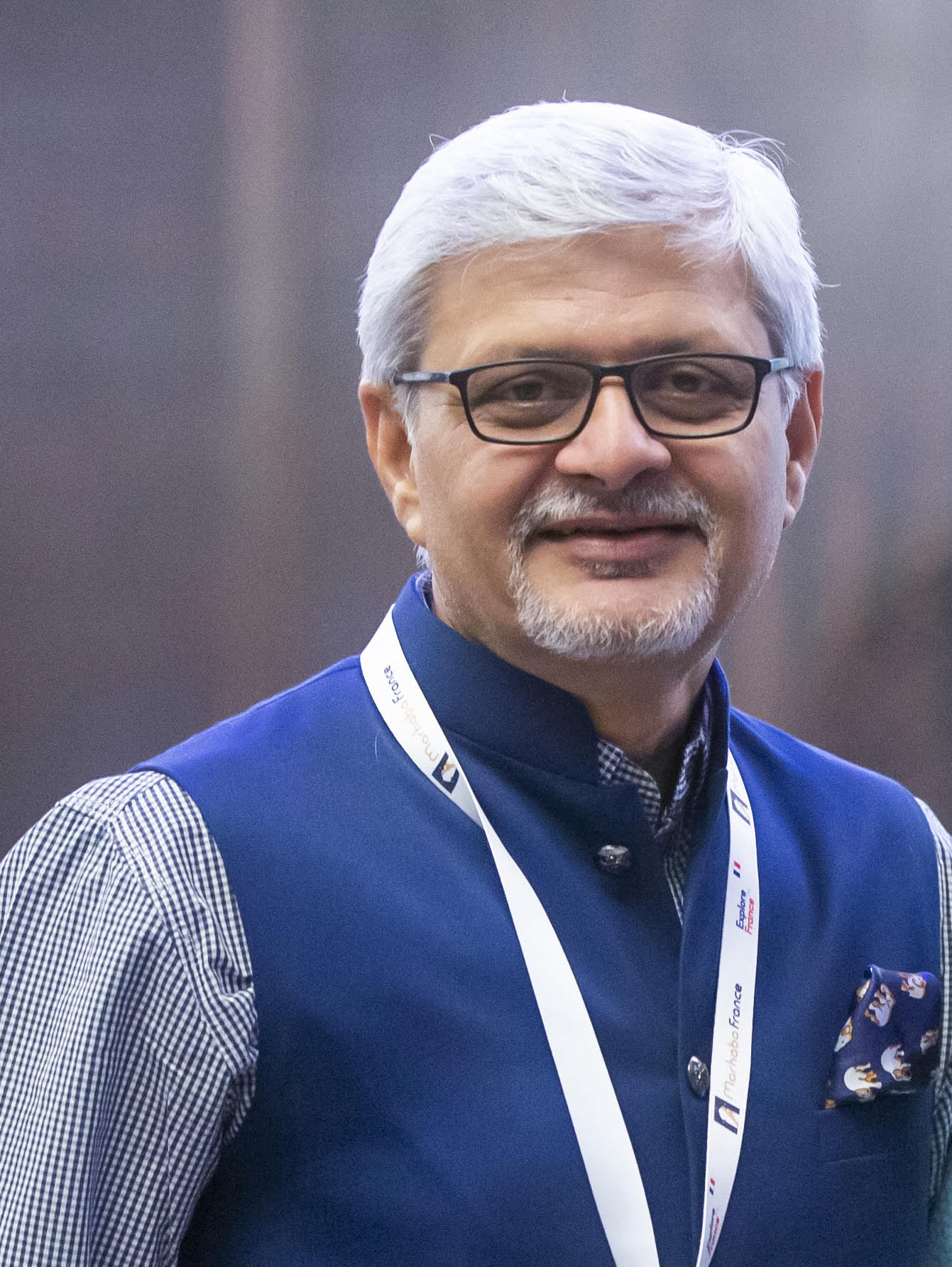 "The Tourism Industry (Travel & Hotels) will definitely get a big boost due to the G20 summit.It is a great opportunity to showcase our Culture, Food, the warm Hospitality & shopping. The focus of the world is on India since some years now due to the big stride our country is making in various fields – and hosting a very prestigious event as the G20 which manages 80% of the World GDP, can have a very positive and big impact for the Tourism both directly & indirectly."
– Mahendra Vakharia – Managing Director, Pathfinders Holidays, Ahmedabad
————————————————————————————————————-
"India has received great attention and recognition with the G20 presidency and by organising such a grand and fabulous summit in Delhi showcasing India's culture and focusing on the theme One Earth, One Family, One Future. It's a big success and achievement for our country.It is also an important event showcasing the delegates our heritage, tourism sites, airports, hotels, and infrastructure."
– Praful Khosla, Executive Vice President, Bird Group
————————————————————————————————————-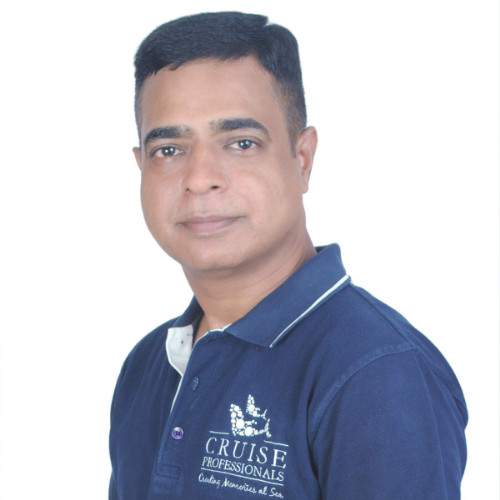 "G-20 Summit 2023 in Delhi is a great opportunity for us to showcase Bharat in its great opulence which would help in promoting tourism & in turn help the hospitality sector to grow. We should also use this opportunity to convey the great spending capacity the Indian tourist has whether travelling within India or overseas and get to a point where most countries start providing visa on arrival to all Indian passport holders. If this is achieved, it could lead to a two-way exchange of tourism & travel amongst all the G20 countries."
– Nishith Saxena, Founder & Director, Cruise Professionals
————————————————————————————————————-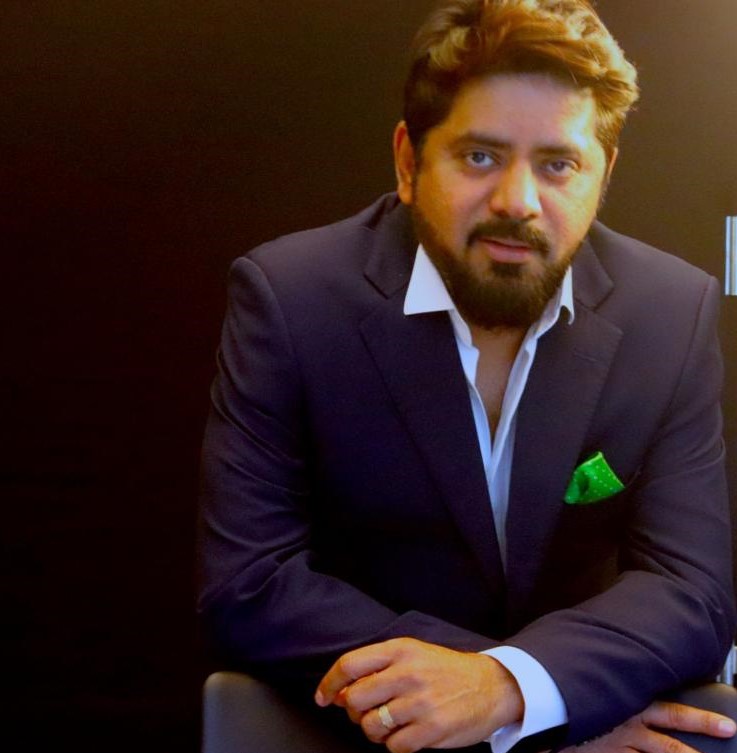 "The G-20 Summit 2023 in India holds great promise for outbound travel from India and also promote Inbound to India. Firstly, it elevates India's global profile, fostering confidence among Indian travellers to explore international destinations. Improved diplomatic relations and trade agreements resulting from the summit may lead to visa relaxations making travel more attractive for Indians. Additionally, the summit's economic impact could potentially lead to increased disposable income, encouraging more Indians to venture abroad for leisure and business travel. Overall, the G-20 Summit 2023 is poised to significantly boost our outbound and Inbound travel."
– Rahim Aslam,Founder & Consultant, One Above
————————————————————————————————————-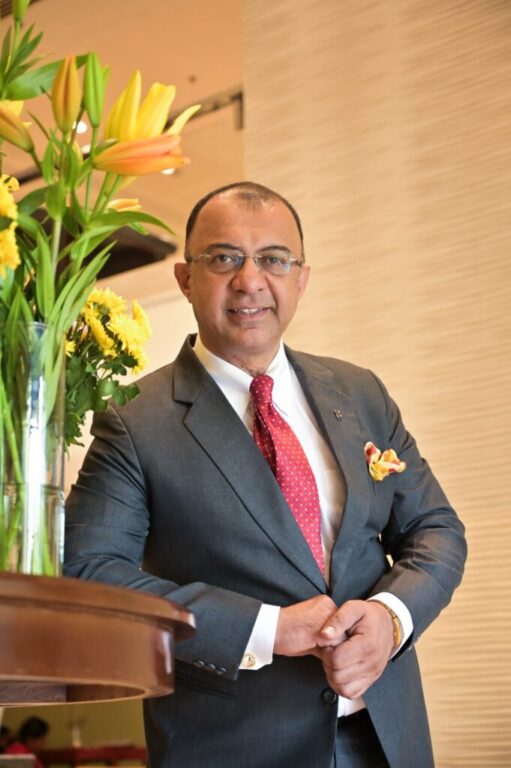 "The G20 Summit 2023 has given India a chance to impress the world leaders with our hospitality and infrastructure. This will encourage tourists to look at India as a developed tourist destination offering world class facilities and experiences. The whole country is involved so it's a holistic growth rather than sectoral growth. Hotels, transportation and related services will gain from this visit and the effects there after. It's a huge marketing for INDIA."
– Gagan Katyal, Vice President – Salesand Strategy, Ananta Hotels & Resorts
————————————————————————————————————-
"The G-20 Summit 2023 in India presents a remarkable opportunity for the country's Travel, Tourism, and Hospitality sector. Hosting such a prestigious event not only highlights India's prowess in organizing large-scale gatherings but also promotes its diverse cultural heritage and tourist attractions on a global stage. This increased exposure can attract more international tourists, boost investments in infrastructure, and drive innovation in the industry."
– Amit Rana, General Manager, Holiday Inn New Delhi International Airport
————————————————————————————————————-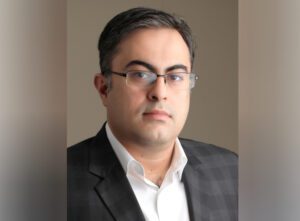 "The G-20 Summit 2023 in India is poised to significantly benefit the Travel, Tourism, and Hospitality sector in several ways. Firstly, it will enhance India's international image, attracting more tourists intrigued by the host country. Secondly, the influx of foreign delegates and business travellers will boost demand for hotels and conferencing facilities. Thirdly, the event can stimulate infrastructure development, improving travel logistics and overall visitor experience. Finally, the summit's exposure to India's rich culture, history and heritage can attract cultural tourists, contributing to the sector's growth."
– Kunal Shanker, General Manager – InterContinental Chennai Mahabalipuram Resort
————————————————————————————————————-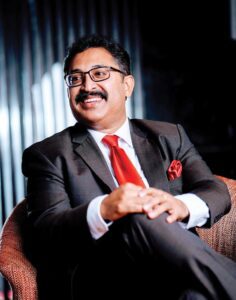 "The entire world is looking towards India and the G20 presidency, which could be a game changer for India's Travel & Hospitality Industry. With state heads, delegates and international press travelling to 60+ cities for several meetings, we have an opportunity to convert all the attendees into spokespersons for India's spirit of 'Atithi Devo Bhava'. This also puts in the spotlight many beautiful yet not so popular tourist destinations on the global map."
– Shuvendu Banerjee, General Manager, Crowne Plaza New Delhi Okhla
————————————————————————————————————-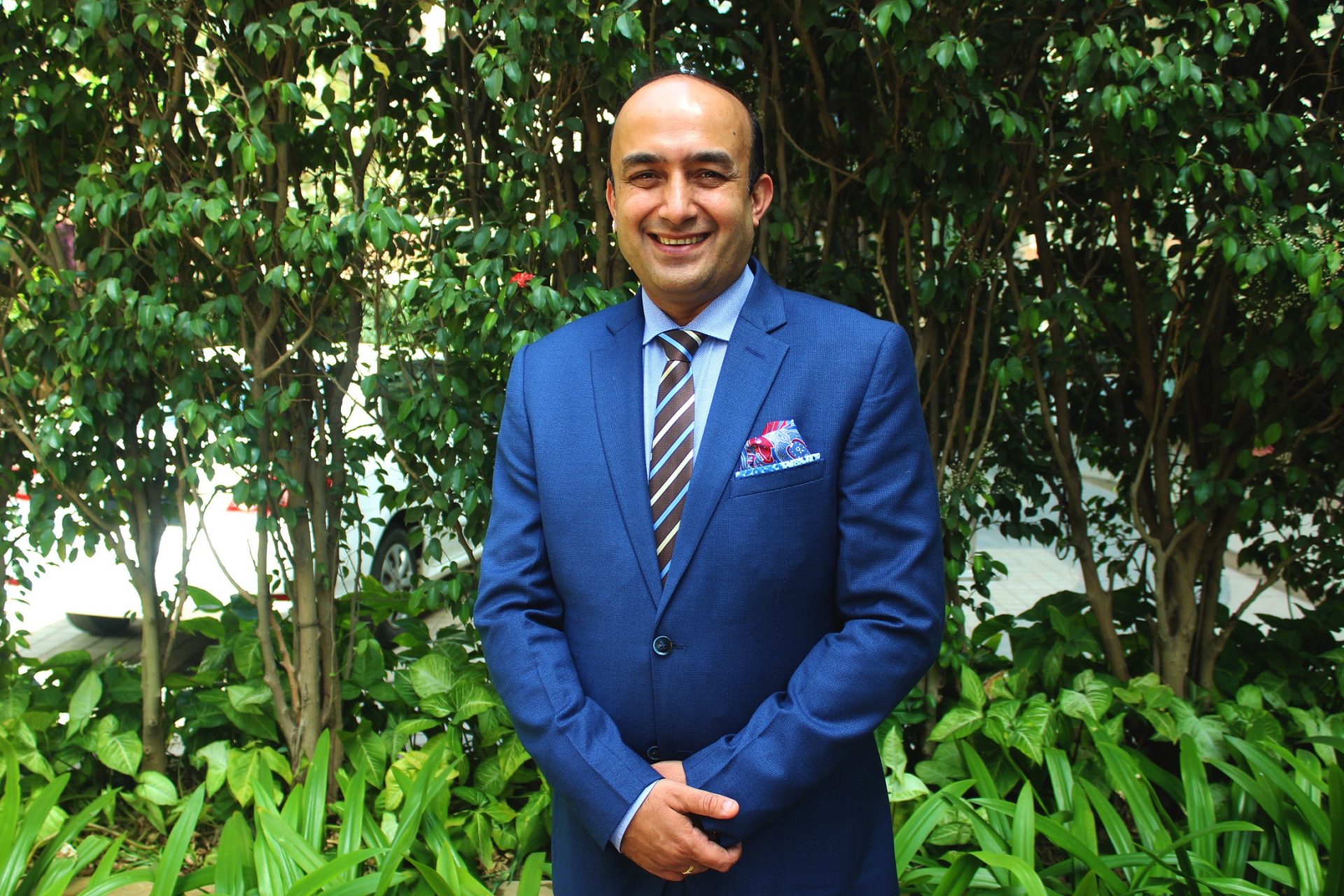 "The summit has brought about mass awareness and at the global level. More than 200 events have been organised in the country from Kashmir to Bangalore in the run up to the summit, showcasing the unique culture and places of interest to our foreign guests which has been widely covered in the media. Hosting such events requires meticulous planning and top most safety and security capabilities. India has demonstrated that it's a great and a safe place to visit."
– Sharad K Upadhyay, General Manager – Crowne Plaza Greater Noida
————————————————————————————————————-
"The message of the Summit "One Earth, One Family, One Future" has immensely uplifted the image of our country on every platform. By inviting G20 delegates to different parts of the country we have acquainted the world them with the tourism potential of thesedestinations.This is an opportunity for all hospitality verticals, travel companies and aggregators to showcase the best of what India has to offer. I believe the event will give a much-needed boost to both leisure and business travel, ultimately generating revenue for our industry.
– Davinder Juj, General Manager, Eros Hotel
————————————————————————————————————-
"I think the travel, tourism and hospitality sector has tremendously benefited from the G20 happening in the country. It's great that there has been a holistic approach to the planning and the committees have been working extremely hard and diligently to ensure India as a whole is well showcased. It is also very heartening to see how much of exposure the Northeast of India has also received. States, cities and towns have had the opportunity to bring out the best in terms of culture, food and hospitality in the most innovative and mesmerising ways and each has done exceptionally well."
– Bjorn DeNiese, Managing Director, Mayfair Elixir
————————————————————————————————————-
"The G-20 Summit 2023 is indeed a great opportunity for India's Travel, Tourism, and Hospitality sector to benefit in several ways. Firstly, hosting such a high-profile event attracts a significant number of international delegates and tourists to the country. This influx of people has led to increased demand for accommodation, transportation, and other hospitality services, thereby boosting the sector.Secondly, the G-20 Summit has provided a platform for India to showcase its rich cultural heritage, unique landscapes, and tourist attractions to the world."
– Gorav Arora, General Manager, Jaipur Marriott Hotel
————————————————————————————————————-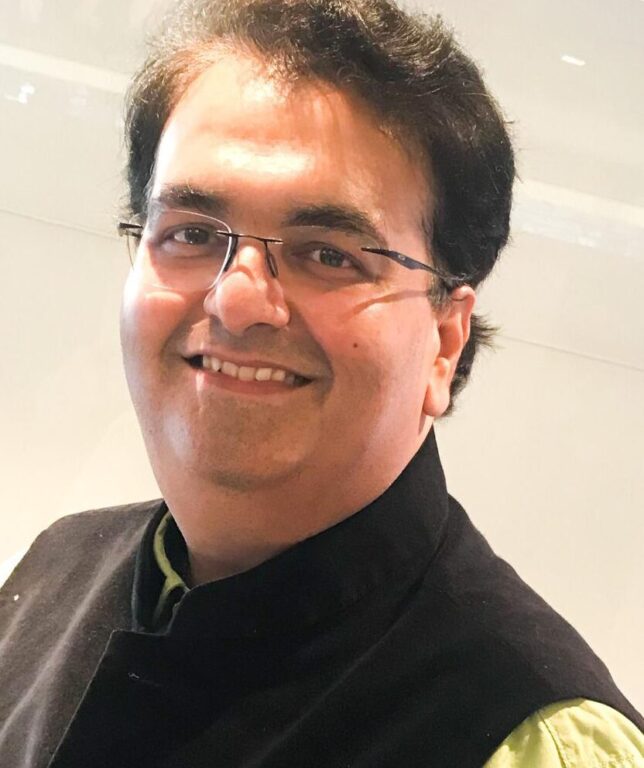 "The world is watching India as global leaders are coming to India for the G-20. This is initiating ideas and India's Atithi Devo Bhava attitude to the world. Global leaders during the G-20 have travelled across India and have seen the warmth and beauty of India along with its hospitality. Further with G-20 presidency with India a lot of information on India Tourism, Culture and Heritage has been advertised globally which is attracting tourist from all parts of the world into India. We are sure that 2023-24 shall be a year of India welcoming global tourist. Due to the inbound movement upscaling the Indian TTH sector shall not only bloom but also help in boosting the economy multi-fold. This shall assist in growth, prosperity and development as a whole in increasing India's foreign exchange revenues as well."
– Jay Bhatia, Vice President, TAAI
————————————————————————————————————-
"The G20 Summit 2023 has propelled India on the international map as a country to reckon with. With multiple dignitaries and delegates gracing the Indian shores, it is going to be a momentous period for India with the tourism and hospitality partners putting their best foot forward. The Summit will also enhance existing service levels which in turn will only add value to domestic tourism. The world is vying for the Indian tourist today and the international delegates of the Summit will engage with noteworthy elements to boost tourism from India into their countries."
– Neeti Sharma, Director, Intrepid Marketing and Communications
————————————————————————————————————-
"The G-20 Summit 2023 in India stands as a potential game-changer for the Travel, Tourism, and Hospitality Sector. This international gathering is poised to capture the attention of global tourists and investors, presenting a unique opportunity. With the G-20's considerable economic sway accounting for 60% of India's foreign tourism, its significance cannot be overstated. The government has set an ambitious target of USD 56 billion in forex earnings, primarily driven by the tourism sector, with a goal of generating 140 million tourism-related jobs by 2030. The G-20 Presidency is viewed as a pivotal milestone in achieving this objective. In my view, with the right nurturing and support, these initiatives have the potential to yield enduring and more pronounced results. To sum it up, I see the G-20 Summit 2023 as a catalyst for growth in India's tourism and hospitality sector, driving increased tourism, investments, partnerships, and essential infrastructure development."
-Sandeep Dwivedi
————————————————————————————————————-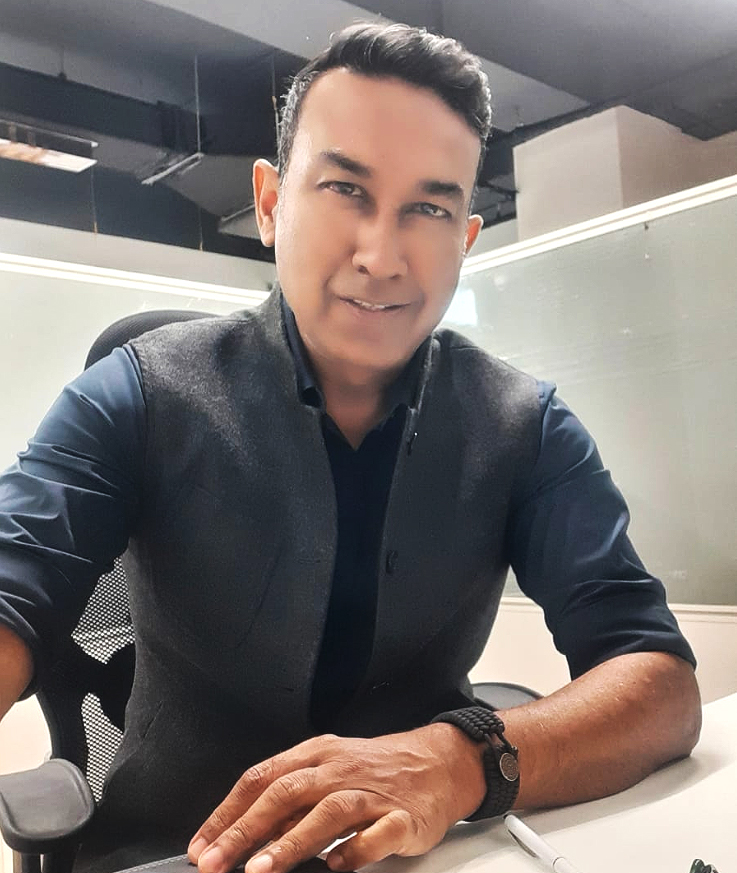 "G-20 is like window to the world for India. World that includes global media is showcasing India as never before.India is showing itself as luxury and safe destination with vivid culture along with modernisation. In short it is new India which is also carrying its rich legacy and history beautifully on to its new path."
– Rohit Walter, Vice President – Sales and Operations (NI), Concord Exotic Voyages
————————————————————————————————————-
"With over 30 countries experiencing India it will be an eye opener to India's infrastructure and capability of handling events of such stature. From the well-appointed airports to hotels and cuisines offered India is all set to shine in every aspect!! We truly live up to being Incredible India!"
– Tekla Maira, Luxury Sales Consultant, And The Story Continues
————————————————————————————————————-
The G20 presidency provides a strong platform for India to promote its agenda of developing sustainable/green tourism practices.The G20 presidency could not have come at a better time for India, especially its tourism sector. India is witnessing a revival of inbound arrivals and domestic travellers. We must capitalise on the G20 to achieve pre-Covid-19 numbers and, perhaps, even exceed them this year, and lay out the long-term agenda for promoting sustainable tourism globally.
– Ather Yameen Narwari, Chapter Chairman – J&K, TAAI
————————————————————————————————————-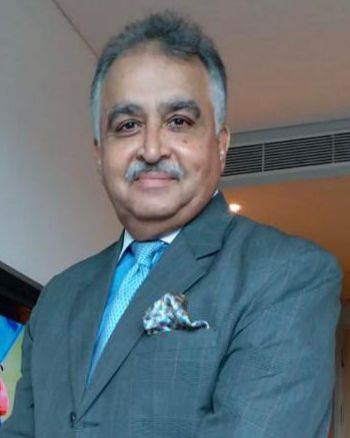 "The G20 summit in Delhi (Bharat)shall act as a catalyst for tourism in India –'AtithiDevo Bhava'will showcase India as never before; the mileage and post summit benefits shall ensure a robust growth of tourism to India."
– Sanjay Datta, CMD, Airborne Travels
————————————————————————————————————-
"Hosting the G-20 Summit attracts attention from global leaders, business executives, and media outlets. This heightened visibility can pique the interest of potential tourists who may decide to visit India, leading to a surge in inbound tourism. As India showcases its cultural heritage during the summit, it can spark interest in cultural tourism. Hosting the G-20 Summit can provide a significant economic boost to the host country."
– Durgesh Chaddha, Director Sales & Marketing, Ahilya Experiences
————————————————————————————————————-
"The summit will garner extensive international media coverage, putting India in the global spotlight. This exposure can boost the country's image as a safe and welcoming tourist destination, encouraging more people to visit.The presence of high-profile delegates and business leaders during the summit can create opportunities for the hospitality sector to host conferences, meetings, and corporate events in the future. Hosting the G-20 Summit can encourage cultural exchange and diplomacy."
– Mahendra Singh Rathore, President – RATO(Rajasthan Association of Rajasthan) and Co-Chairman, IATO Rajasthan Chapter
————————————————————————————————————-
"The rich culture and heritage of India has for years attracted tourists over the world. And with the G20 meetings held at top tourist destinations across the country, it has bought India on the Global tourist map. Tathastu Resorts was privileged to host a welcome meal when the G20 delegates visited the Pench forest in Central India.The G20 meetings have also augmented cooperation among government and private sectors to increase high-end traveller footfalls."
– Anil Agarwala, Managing Director, Tathastu Resorts
————————————————————————————————————-
"India is making huge efforts to emerge as a Global MICE destination. G20 summit will serve as an important forum for developing policies to promote responsible and sustainable tourism. G20 in India is expected to push the growth of the tourism sector to the magnitude of 15 million inbound tourists in 2024, contributing more than $30 billion in earnings."
– Ranjana Sharma, CEO, Trav n Tours International
————————————————————————————————————-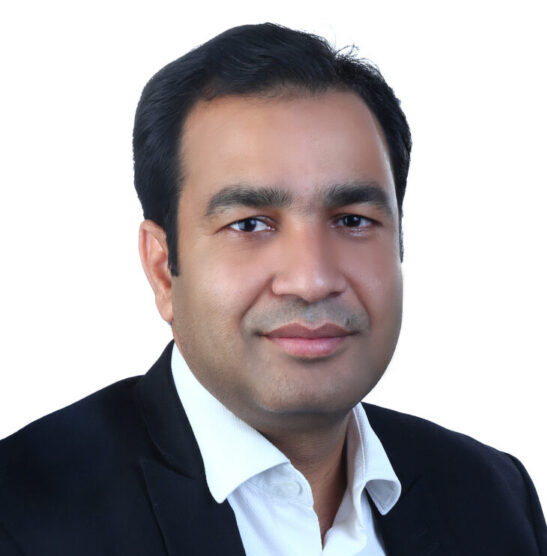 "I Believe its pivotal moment for the nation to successfully organise the G20 summit and the stunning arrangements done by the Government is incredible.More than 200 meetings held in 60 cities showcased the country's ability to host large conventions & events & this will certainly boost the confidence of International travellers to bring more large conferences in India & this will directly benefit to our Tourism & Hospitality sector."
– Mohammad Ali – Senior Director of Sales – Meetings & Events, Accor 
————————————————————————————————————-
"The Presidency of G-20 Summit 2023 has definitely brought attention to Travel Tourism and Hospitality sectors of India. It's giving big time boost to various tourism segments like Sustainable Tourism, Eco Tourism, Wellness, Spiritual, Cultural and Heritage Tourism. India is known for maintaining the peace and projecting the same in the Summit, we have all the reasons and platform to attract tourists to our country."
– Gita Chaudhry, Founder & Owner, Terra Tales Hotel Marketing
————————————————————————————————————-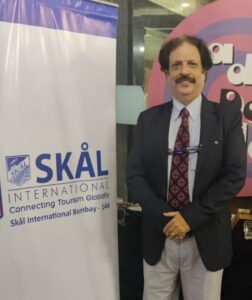 "The G20 summit has been a beacon, illuminating vast business prospects and long-term opportunities. Our hospitality sector is rebounding, with hotel chains experiencing a remarkable rise in ARR. Concurrently, airfares in summit-hosting cities have surged to unprecedented heights. Furthermore, short-haul destinations are witnessing a boon, underscoring the summit's expansive impact on global travel and commerce."
– Burjis Mehta, President, SKAL Club of Bombay
————————————————————————————————————-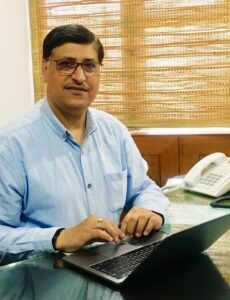 "G20 is a very big platform which is being watched worldwide. I personally feel that it provides us with a great opportunity, especially for India, to present the rich wealth of diversity, Indian products and services, and most importantly tourism aspects like heritage, culture, cuisine. Also it's a great platform to showcase the world class hotels that we have, as most of our Delegates who are coming for G20 will be hosted in these properties. It's a very big opportunity for travel and tourism not only at this point of time, but also for the future, as our VIP guests will carry back home memories of our warm hospitality, our traditions, our culture and our history. So through this G20 platform we can reach out to global audiences if we use the media properly to propagate travel and tourism, with regards to what India has to offer."
– Rajeev Nangia, COO, TRAC Representations
————————————————————————————————————-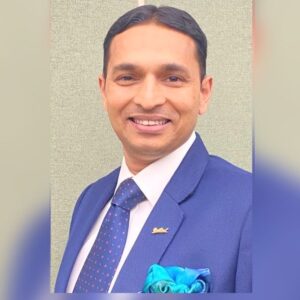 "The G-20 Summit of 2023, with India at its centre stage, presents a remarkable opportunity to invigorate the Travel, Tourism, and Hospitality Sector.
As India garners more attention and fosters a favourable global image, we can expect a surge in international tourists drawn to our vibrant culture, historical heritage, and diverse geographical attractions. This heightened interest is poised to drive increased investments in infrastructure, enhancements in tourism services, and an upswing in job creation, thereby catalysing economic growth and development within this crucial sector."
– Pankaj Saxena, General Manager, Radisson Blu Pune Kharadi
————————————————————————————————————-
"India's G20 Presidency can be a game changer for the tourism industry. G-20 Summit provides an opportunity for India to showcase its culture, heritage, and tourism offerings to a global audience. India will receive significant international attention including world leaders, diplomats, and international media during the summit which can generate significant interest in India as a travel destination. Increased visibility can lead to a surge in international tourism arrivals, as travellers may be inspired to explore India after the event.
Hosting the G-20 Summit can position India as a desirable destination for (MICE) events. The hospitality sector, including hotels and conference centres, can benefit from an influx of business travellers attending the summit and related events. This can lead to increased foreign direct investment (FDI) and business collaborations, which in turn can result in more business travellers visiting India as well as more foreign currency earnings."
– Dr. J K Mohanty, MHCIMA, Managing Director – Swosti Group (Hotels-Resorts-Travels)

————————————————————————————————————-
Follow BOTT on LinkedIn, Facebook, Twitter & Instagram
Subscribe BOTT Channels on WhatsApp & Telegram to receive real time updates