BOTT Desk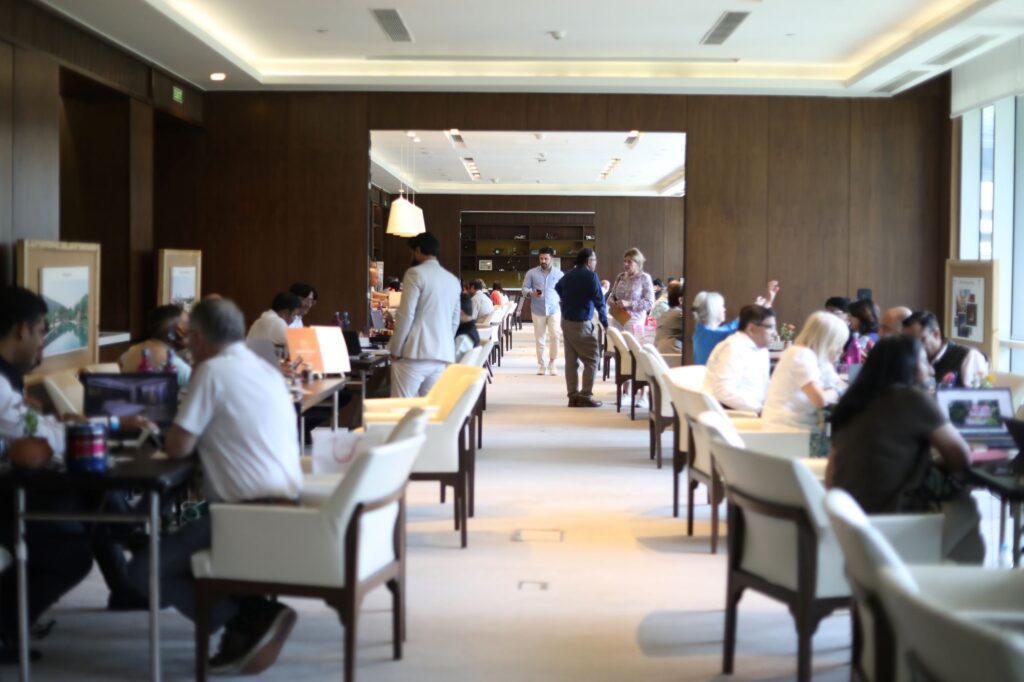 Attended by over 50 foreign travel operators from countries such as the UK, France, Australia, New Zealand, Italy, USA, Germany, and more as well as over 250 registered buyers from niche travel companies, Très 2023 successfully brought the travel community diaspora under one roof.
The showcase was supported by Uttar Pradesh Tourism as the Lead Sponsor and Madhya Pradesh Tourism and Rajasthan Tourism as the Associate sponsors. Shri Sheo Shekhar Shukla. Principal Secretary, Tourism and Culture, Govt of Madhya Pradesh, comments, "This is our third year supporting Très; at Madhya Pradesh Tourism, we have a clear-cut vision to promote responsible, authentic circuits and we feel our aims align. Très brings the perfect audience for us to showcase the various wildlife and heritage products we want to promote to the domestic and international traveller."Yuvraj Padole, Deputy Director, Events and Marketing, Madhya Pradesh Tourism Board, adds, "The panel session 'The Changing Narratives of Wildlife in Central India' powered by Madhya Pradesh Tourism gave a platform to all our lodges in Madhya Pradesh to lead and voice their expertise to a mix of international and domestic buyers."
Anju Chowdhary, Regional Tourism Officer, New Delhi, Government of Uttar Pradesh says, "With bespoke one-to-one appointments between buyers and sellers and workshops, talks and panel sessions that deepen insights into the destination offerings, Très offers a fantastic platform for stimulating travel into and within the country for shared industry growth."
"We deeply believe that the subcontinent is a global destination for leisure, luxury, and inspirational travel that offers a unique diversity and is magnificent and transformational in its offering. And Très is a resolutely focused translation of this confidence in travel offerings, one we share with the travel trade at large," says Sowmya R Vijaymohan, Director, Très.
The show received an overwhelming response from overseas as well as domestic travel companies and the hotelier community. "Très has once again proven to be an exceptional platform with an outstanding line-up of business meetings. With the recent improvement in the tourism industry and the projected growth of inbound tourism, Très 2023 has given us the confidence to showcase our offerings and expand our partnerships and markets. We look forward to participating in the next edition of Très," remarks Shilendran Mohan, Vice President, CGH Earth Experiences.
Follow BOTT on LinkedIn, Facebook, Twitter & Instagram
Subscribe BOTT Channels on WhatsApp & Telegram to receive real time updates