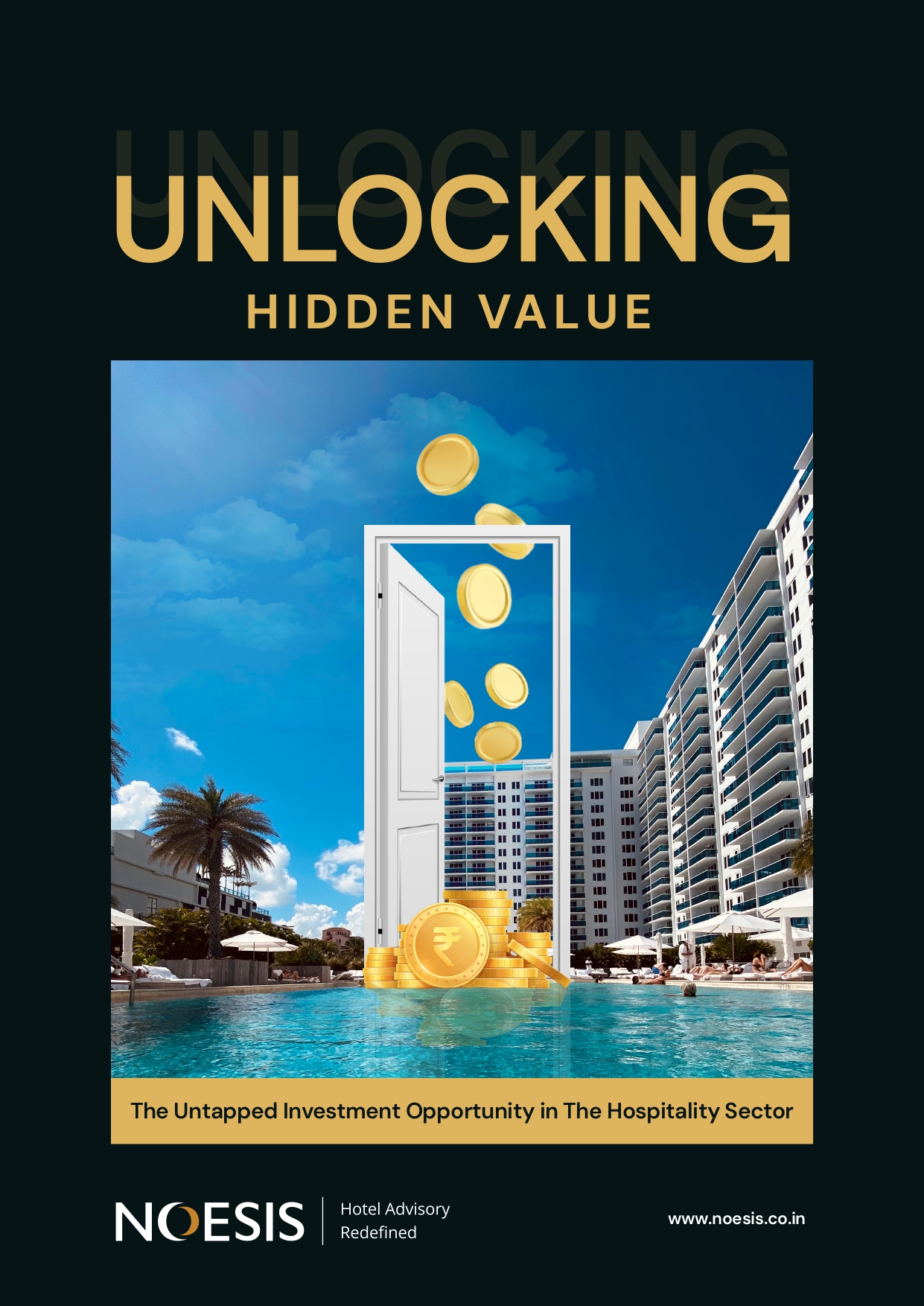 In the report, we have focused on the macro view from the Indian hospitality industry perspective, and some of the key findings are as follows:
India, currently the world's fifth-largest economy, is experiencing remarkable economic growth. However, its hospitality sector has lagged behind this burgeoning economy. The rapid urbanization of India is driving a surging demand for hospitality services. The growth in the urban population, coupled with rising incomes, is fostering a wave of domestic and international tourism, elevating the demand for quality accommodations.
The hospitality industry is intrinsically tied to India's economic growth. With a projected rise in GDP per capita to $4,400 by 2030, India is set to experience a surge in consumption and spending, particularly within the tourism sector. Rising incomes lead to increased travel, spurring the demand for hotel rooms.
Today, India is in a strong position to attract Foreign Direct Investment (FDI) in the tourism and hospitality sector, positioning the country as an alluring destination for international investors. Government initiatives to promote tourism and infrastructure development are creating a conducive environment for investment. Significant FDI inflows are anticipated in the coming years, further stimulating the hospitality sector growth.
The expansion of premium office spaces in tier-1 cities is poised to propel the demand for hotel accommodations, especially among business travelers. Additionally, the growth of airports and the projected rise in air passenger traffic are positioning India as the world's largest aviation market, directly fuelling the demand for hotel rooms.
Currently, India boasts a supply of 3,75,000 hotel rooms, yet our research underscores a substantial projected demand of 6,30,000 rooms by 2030. This supply-demand disjunction presents an opportune investment prospect. It signifies that hotel developers and investors stand to gain significantly, given the impending surge in accommodation needs. Notably, the sector has already garnered considerable attention from diverse investor categories, including institutional entities, high-net-worth individuals, established hotel chains, seasoned hotel developers, and discerning family offices. This confluence of interests underscores the burgeoning potential and profitability within India's evolving hospitality landscape.
Nandivardhan Jain, CEO of Noesis Capital Advisors, commented, "India's hospitality sector represents an enticing opportunity. As an emerging market, it offers not only substantial growth potential but also a chance to participate in a transformative industry. This report underscores the promise and potential that India holds for investors in the hospitality sector."
This report positions India as a prime destination for investors, featuring favourable market conditions and robust growth prospects. The convergence of market dynamics, growth prospects, macro data, and economic factors creates an exceptional investment landscape in India's burgeoning hospitality sector.
To access the latest report "Unlocking Hidden Value", please visit the report section on their website at http://www.noesis.co.in. The report should be available for download or viewing on their website, allowing you to access the comprehensive insights into India's flourishing hospitality sector.
About Noesis Capital Advisors:
Noesis Capital Advisors is India's and South Asia's leading hospitality investment and hotel consulting firm, a preeminent advisory firm renowned for its commitment to unlocking value across a wide spectrum of the hospitality sector by providing services like Feasibility report, Valuation, Investment Banking, Operator Search, Debt Syndication, Consulting, and Research. With a distinguished reputation for delivering innovative and sustainable solutions, Noesis Capital Advisors provides hotel developers, investors, and financial institutions with strategic insights and investment opportunities. Visit www.noesis.co.in for more information.
Noesis Article Report (Online): https://noesis.co.in/article-report/
Follow BOTT on LinkedIn, Facebook, Twitter & Instagram
Subscribe BOTT Channels on WhatsApp & Telegram to receive real time updates