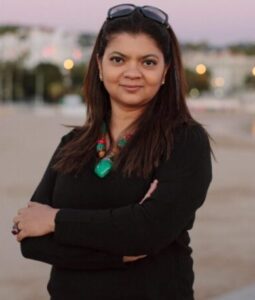 The last two years have been the worst for almost all of us world over. Each one of us has been affected to varying degrees. If one were to talk about travel, well it has always been a known fact that travel is always the first to go down and the last to bounce back in the eye of a storm. We have seen several bad phases in the past but nothing quite like this where the outbound has been shut completely for nearly 2 years and the world had just stopped. Understandably the impact has been catastrophic and has pushed several companies to shut down, thereby rendering a number of people jobless. It's not just the primary company that has been affected but the several other service providers that are in the supply chain.
India for sure is an aspirational destination for many. However there is a lot in India that still needs to be marketed and showcased correctly to the outside world.  People are ready to travel and we need to cash in on that. We need to make our country top of mind recall. Barring just a few states I personally don't see much happening with the other states. I think it's time we get our act together and push a common agenda forward – one that projects India as a safe and diverse country to come to.
Last two years, since there was no option available for outbound travel, every single Indian was forced into travelling within India. I personally think this was a blessing because we Indians realised just how diverse and beautiful our country is. Something they would not have bothered to find out under normal times. Be it a short trip or a long one, a beach / mountain / snow / adventure / culture / culinary / experiences / wildlife and the list goes on. I think we as a country can confidently tick all of these boxes.
Having said this, people are now aware that options for long weekends or a short trip out is available in India and hence even if the outbound numbers go up, there will be a constant flow of clients travelling domestically too. These are exciting times and what will shine are those that have the right experience and the ability to weave the magic.
Covid has brought about an evolution of sorts, there definitely is a section where we see a substantial shift in the travel pattern. In fact overall we see more importance being given to safety and hygiene. In fact we also see that many who can afford a Business Class ticket over Economy are also opting for the same. Clients today want to travel to lesser crowded places, lesser known, opting for self-drive, smaller boutique properties over the real large inventory hotels, open spaces, nature etc.
What is emerging as the hero is the fact that people are ready to explore, they are looking for immersive experiences more than just ticking off the box in terms of what they are seeing.  The spend capacity has gone up. People have realised that one is so uncertain of the future that the idea to enjoy a holiday is NOW. If you are thinking about it, just go for it. The concept of Bucket list / backburner has kind of changed.
The refreshing thing that has emerged is the fact that there are several gems that were always overshadowed by the bigger cities or attractions and however hard they tried it was a challenge for them. The time is now right for them to outshine and create a buzz as the market is ready for them. I look at that as a huge opportunity and again, I believe that it is those who really invent and innovate their experience line are the ones who lead from the front.
India has been proven to be the fastest growing Outbound Market and was touted to reach 50 million tourists by 2020, should Covid not have struck. While Covid till put a halt to our growth, we should be back on track soon and achieve more that this quite certainly.
I keep telling all that the eyes can see what the mind knows. It is important to train our minds and the eyes of our clients to see things differently. We need to make that change, we need to make a noise and talk about how we can bring about sustainability, protecting our earth, working together with our communities, getting all the stakeholders together and working towards one common goal. We have been given another chance, a blank board – let us not get it wrong this time around. Let's learn to COLLABORATE with each other instead of COMPETING.
Follow BOTT on LinkedIn, Facebook, Twitter & Instagram
Subscribe BOTT Channels on WhatsApp & Telegram to receive real time updates